Are you thinking about taking a trip to Arizona? If so, you're in for a treat! The state is known for its beautiful desert landscapes and friendly locals. In fact, "Arizona hospitality" is a thing! Here's everything you need to know about it.
What Is Arizona Hospitality?
In a nutshell, Arizona hospitality refers to the state's tradition of being warm and welcoming to visitors. It's one of the things that makes Arizona such a great place to travel! Whether you're on the lookout for a place to relax or an adventure, you'll find it here.
The state's diverse landscape is another big draw. From Sedona's red rocks to the snow-capped peaks of Flagstaff, there's something for everyone. And let's not forget about the Grand Canyon! No matter what type of traveler you are, Arizona has something to offer.
How To Experience Arizona Hospitality for Yourself
Of course, the best way to experience Arizona hospitality is to visit the state and see for yourself! Start by exploring some popular tourist destinations like Phoenix, Tucson, and Sedona. Then, get off the beaten path and check out some smaller towns. You might be surprised at how friendly and welcoming everyone is.
Wherever you go, make sure to take advantage of the many outdoor activities available. Hiking, biking, and camping are all popular in Arizona. And don't forget to enjoy some local cuisines! From Mexican food to barbecue, there's something for everyone.
Some Hidden Gems of Arizona's Culinary Scene
When most people think of Arizona cuisine, they think of hot and spicy Southwest dishes. While it's true that you can find some amazing Mexican and Southwestern food in Arizona, there's so much more to the state's culinary scene than that. From delicious Sonoran hot dogs to fresh seafood straight from the Sea of Cortez, there's something for everyone to enjoy in Arizona.
One of the best things about Arizona is that you never have to travel far to find a good meal. Whether you're in Phoenix, Tucson, or Flagstaff, there are plenty of great restaurants to choose from. However, suppose you really want to experience the best of what Arizona has to offer. In that case, you'll need to venture off the beaten path a bit. Here are some hidden gems you can find in the state:
Elote Cafe — This little cafe in Sedona is known for its amazing elote, a type of Mexican street corn that is grilled and smothered in mayonnaise, chili powder, cheese, and lime juice. If you're looking for a truly unique culinary experience, this is the place for you.
Joe's Farmers Market — This market in Mesa is a great place to buy fresh produce, but it also has a secret weapon: a food truck that serves up some of the best Sonoran hot dogs in the state. Make sure to try one (or two) when you're there!
The Catch — Located in Tucson, this seafood spot is famous for its fresh oysters, which are flown in daily from oyster farms in Washington state. If oysters aren't your thing, they also have an extensive menu of seafood dishes that are sure to please even the pickiest eater.
The Palace Restaurant — This Flagstaff institution has been serving up hearty American fare since 1911. While it might not be the most glamorous spot on this list, it definitely offers up some of the best comfort food in Arizona. Be sure to try their world-famous green chili cheeseburger!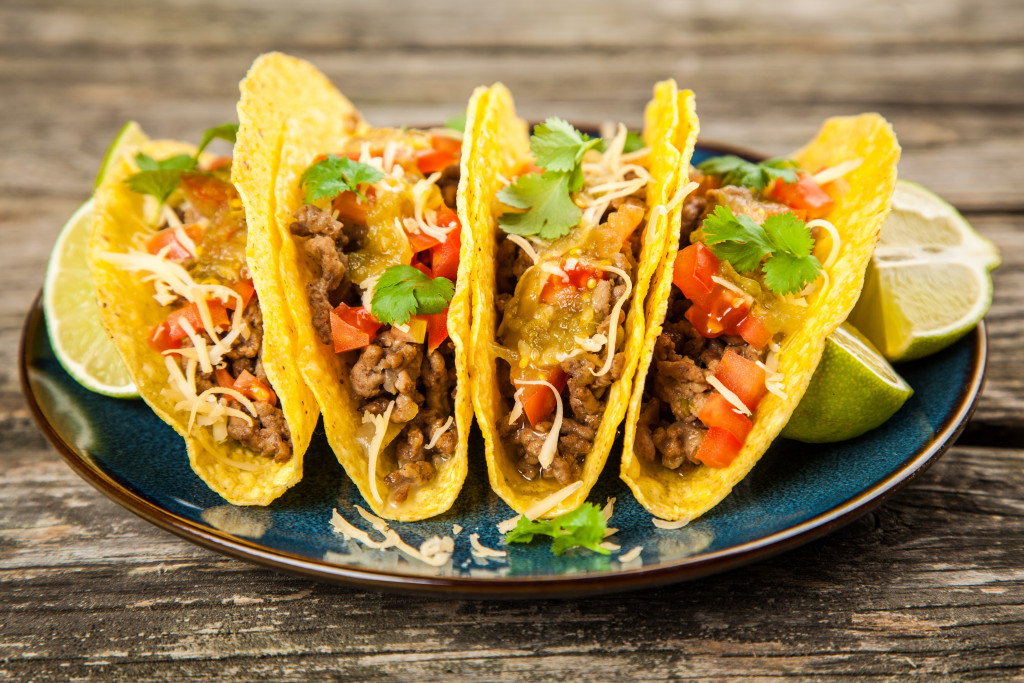 There are countless hidden gems just waiting to be discovered throughout Arizona, and it often takes a local guide for you to find them. A local can show you the best places to eat, drink, and explore in the state. They know all the insider tips and tricks to make your trip more enjoyable. So, the next time you find yourself craving something new and exciting, be sure to venture off the beaten path and explore all that Arizona has to offer with someone by your side.
Customs You Need To Know in Arizona
Traveling to a new place can be exciting, but it's also important to be respectful of the local customs. Here are a few things you should keep in mind if you're planning on spending some time in Arizona.
Greetings
When meeting someone for the first time, it's customary to shake their hand and say "hello." In Arizona, people are generally amicable and will go out of their way to make you feel welcome.
Tipping
Tipping is not mandatory in Arizona, but it is appreciated. If you receive good service at a restaurant or bar, it's customary to leave a tip of 15-20%.
Dress Code
The dress code in Arizona is fairly casual. You'll see people wearing everything from jeans and T-shirts to dresses and suits. However, it's important to remember that the desert can get very hot, so you might want to dress accordingly. Tank tops and shorts are perfectly acceptable, but remember to pack sunblock!
Now that you know a few of the customs in Arizona, you're ready to start planning your trip and experience true Arizona hospitality. Whatever you have planned, just remember to be respectful of the local culture, and you're sure to have a great time. So, what are you waiting for? Pack your bags and head to Arizona!