So, you've decided you want to buy a luxury home. Congratulations! This is a huge milestone.
However, before you get too ahead of yourself, you should know a few things about buying a luxury home that are different from buying a more "modest" home. When buying a luxury home, the process is much more detail-oriented and hands-on since there are usually more unique features and amenities involved.
Here are four tips to help you through the process:
Define Your Priorities and Lifestyle
Buying a luxury home is a big investment—both emotionally and financially. So, it's important to be clear about your priorities before starting your search. Do you want a large home with plenty of bedrooms and bathrooms? Or are you looking for something smaller but with designer finishes and top-of-the-line appliances? By knowing what features are most important to you, you can narrow your search and save yourself time—and heartache— down the road.
Another thing to consider is your lifestyle. If you love to entertain, you'll want a home with a great floor plan and plenty of indoor and outdoor space for entertaining. But, if you prefer a more relaxed lifestyle, you might be fine with a smaller home that's easy to take care of.
Get Pre-approved for a Mortgage
Many luxury homes are priced at or above $1 million, requiring a jumbo mortgage loan. Mortgage lenders have different requirements for these loans—like higher credit score thresholds and larger down payments. So it's important to get pre-approved before starting your search. This will help you understand how much house you can afford and avoid any unpleasant surprises later.
To get pre-approved for a mortgage, you'll need to meet the lender's credit score and down payment requirements. The credit score threshold is usually higher for jumbo mortgages, so you'll need to have a good credit score to be approved. And, since luxury homes often require a larger down payment, you'll need to have enough cash saved up to cover your down payment and closing costs.
If you don't meet the lender's credit score or down payment requirements, there are still ways to buy a luxury home. You can try to get a co-signer or ask the seller to finance the purchase. But, keep in mind that these options can be more difficult and may come with higher interest rates.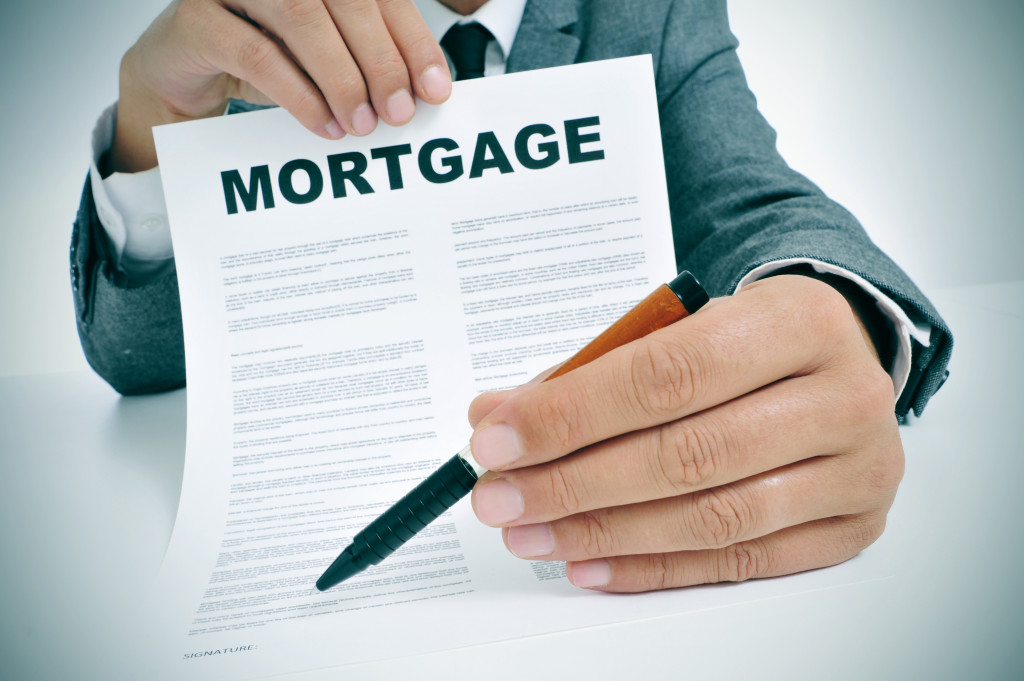 Work With a Luxury Real Estate Agent
Real estate agents have different areas of expertise, so working with someone specializing in luxury homes is critical to ensure you have the best possible experience—and outcome. Luxury real estate agents have access to exclusive resources like off-market listings and know how to navigate the unique challenges that come with these types of transactions.
When buying a luxury home, working with a real estate agent with experience in the luxury market is important. Ask your friends and family for referrals or search for agents online to find a luxury real estate agent. Once you've narrowed down your list, interview the agents to see if they're a good fit for you. Be sure to ask them about their experience in the luxury market and their knowledge of the area where you want to buy. And, don't forget to ask for references from past clients.
If you're looking for an agent who specializes in a particular type of luxury home, like waterfront properties or ski resorts, be sure to ask the agent if they have experience with that type of property.
Research Home Designs and Themes
When you're looking for a luxury home, it's important to find one that fits your lifestyle and personality. One way to do this is by researching different home designs and themes. This will give you a better idea of what kinds of homes are out there and help you narrow down your search.
Some popular modern home themes include:
Contemporary: This style features clean lines and open spaces. It often includes elements of both modern and traditional design.
Minimalist: A minimalist home is characterized by simple, clean lines and a lack of clutter.
Industrial: An industrial home is inspired by warehouses and factories. It often features exposed brick walls, metal beams, and concrete floors.
Scandinavian: Scandinavian homes are known for their simple design and use of natural materials like wood and stone.
Once you've decided on a few design styles you like, start looking for homes that fit those criteria. You can use online search tools to find luxury homes for sale in your desired location.
Final Thoughts
Buying a luxury home is a big decision. But, if you take the time to do your research and work with experienced professionals, you can rest assured knowing that you're making the best decision for your needs—now and in the future.