During the winter season, homeowners turn up their heating system to stay warm and survive the cold days. That's why it worries them so much when their furnace starts to show inefficiencies or becomes unreliable.
As soon as trouble arises, homeowners often call the pros from companies like All Hours Plumbing and HVAC to fix the issue. More than just addressing the problem, however, it's important that you're aware of the possible reasons your unit is letting you down. Here's a list of the reasons your furnace isn't working properly.
Problem on the Gas Valve
One of the most common reasons people experience trouble with their furnace is a disruption on gas supply. When there's not enough gas pumping through your system, it won't blow as much warm air as you need.
For this, it's important that you constantly check the gas valve and ensure that the pipes and tubes are attached securely. In addition, inspect the valves for any signs of leaks or cracks, as these can be extremely dangerous to leave them as is.
Outdated Furnace System
Another possible reason you're facing issues with your furnace is old age. If that's the case, then there's no better solution than to bring in a new one. If you've been using your unit for a good 15 to 20 years, it's a clear sign you need an upgrade. Due to its outdated mechanism, it often consumes much more energy compared to the latest units. So don't wait until your bill spikes up and have it replaced now.
Trouble With the Thermostat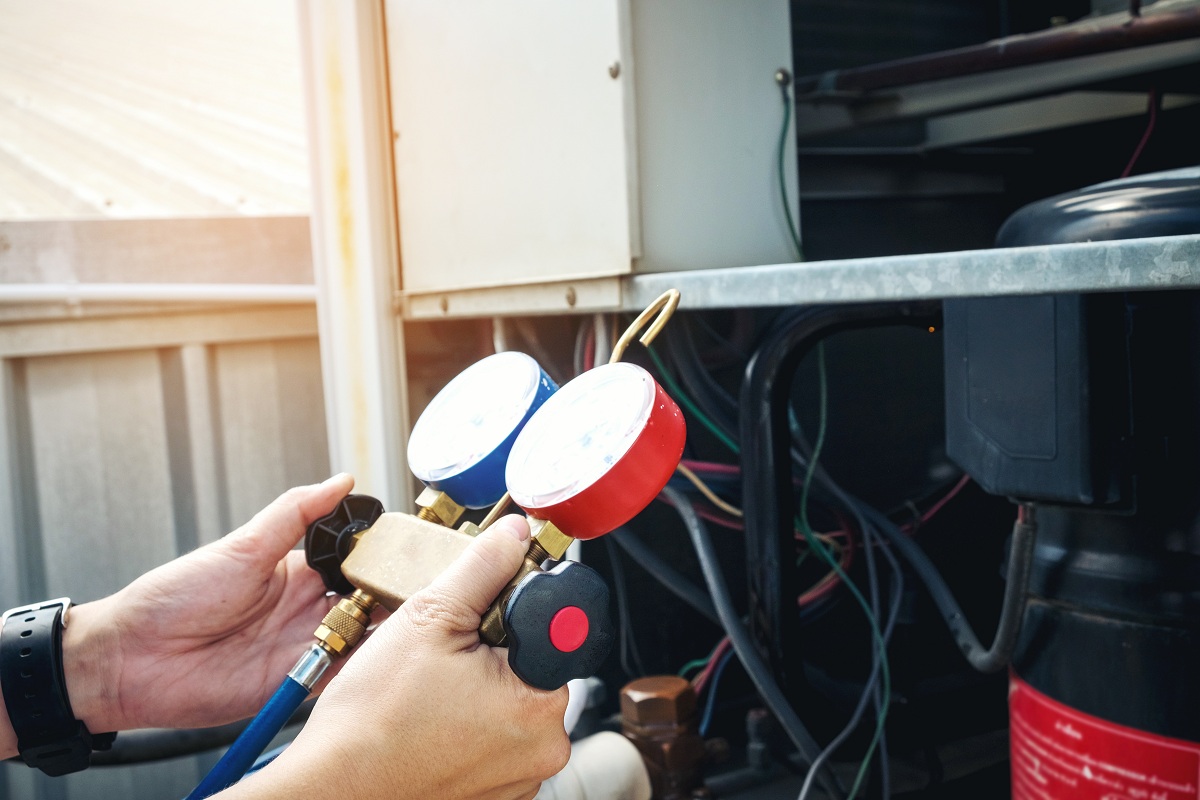 Along with the overall maintenance of your heating unit, part of the servicing must cover the regular tune-up of the thermostat. This particular part is responsible for controlling the temperature in your home. If it isn't set correctly, then you might have trouble running your system properly. That's why it's necessary that you routinely tune up your thermostat, especially during the winter season or at times when you use it often.
Dirty Air Ducts and Filters
Does it feel like your furnace isn't blowing enough warm air to keep you cozy during the cold days? There are a number of reasons your system isn't working as expected. Among those things are dirty air ducts and filters.
As simple as it may sound, not regularly cleaning these could have a huge impact on the efficiency of your unit. Dirt and all type of debris may clog your system, which can block off the pipes that deliver warm air throughout your home.
Along with that, if you don't clean up your ducts and filters, you're putting the well-being of your loved ones at risk. Dirty air ducts and filters can affect your home's air quality, which may lead to severe respiratory disease.
Get to know what causes the problems to your furnace with this list. Use this as your guide in maintaining and looking after your unit. As soon as you notice inconsistencies in the way your system works, may that serve as a warning sign to check and inspect your unit. This is to prevent bigger issues from showing up.