Buying a used home can be a great way to enter the housing market without breaking the bank. But you need to be more careful; it can also mean taking on a lot of extra costs to get the home up to your standards. Fortunately, with some simple repairs and renovations, you can make an older house look brand new without spending too much money. Take a look at these easy ways to spruce up your second-hand home.
Paint Walls
Fresh paint is one of the simplest and most cost-effective ways to upgrade the look of any room. They add a new, clean look to walls and trim that can instantly make a room feel more modern.
Choose light colors like white or gray to open up small spaces and give them a brighter, more modern feel. They also help to reflect more natural light and make a room look bigger. On the other hand, dark colors like navy blue or hunter green create a cozy atmosphere and are great for accent walls or feature areas.
Remember to use high-quality tools and paint to get the most out of your painting project. Cheap rollers, brushes, and tape can leave streaks or brush marks on your walls, so be sure to invest in better-quality materials for a professional-looking finish.
Update Fixtures and Hardware
Fixtures such as door knobs, drawer pulls, and even light switches can instantly make any room bland or tired. You can also match the hardware style to the age of your home, such as choosing brass or wrought iron for a Victorian-style house.
Various online stores and home improvement centers offer a wide selection of hardware in different colors, styles, and materials. You can even find antique-inspired knobs that give the room a unique look. Opt for self-adhesive fixtures made from stainless steel or brushed nickel for an even simpler solution. These don't require special tools or skills, and they can instantly update the look of any room.
Changing out fixtures and hardware is an easy way to update any room while still keeping its classic charm. Plus, you can find modern alternatives in various styles that fit any budget.
Repair Grout
An unmaintained grout can make a home look unkempt, so it's worth the effort to conduct an effective moldy grout repair!
This process involves cleaning out the old grout, sealing it with an effective sealant, and then re-grouting. You should also check the condition of the existing grout and fix any cracks or gaps, as they can let in moisture and cause permanent damage. This will help keep your grout looking neat and clean for many years.
If you're unsure, hiring a professional is a great option. They'll be able to quickly assess the damage and make sure you get the best results possible from your project.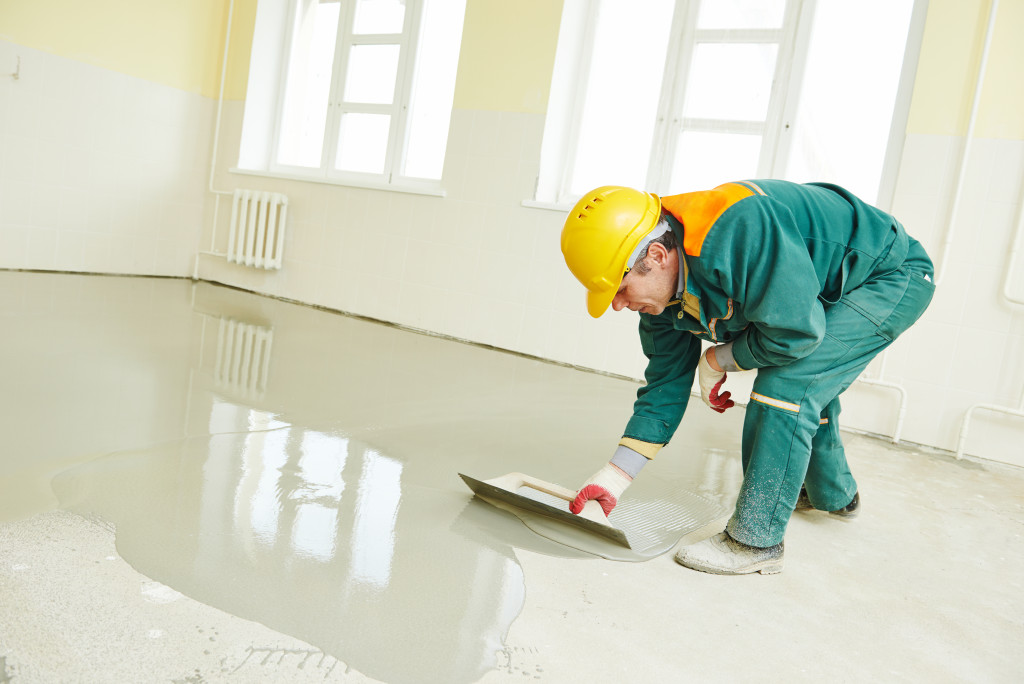 Replace Flooring
Flooring is another area that can drastically change the look and feel of any room in your house.
Carpeting tends to wear down over time, so replacing it with something newer can instantly make your home feel fresh again. You may also opt for hardwood flooring that can last for many years. However, it's important to note that you should use the same type of flooring throughout your entire house to maintain continuity and style.
You may also find cheaper options like laminate or vinyl flooring that look just as nice but are more affordable. These alternatives are great if you're on a tight budget.
Upgrade Kitchen Appliances
Regarding kitchens, no renovation is complete without updating appliances like refrigerators and stoves.
These days, plenty of energy-efficient options are sure to save you money in the long run. They can also give your kitchen a much-needed facelift. For example, a stainless steel refrigerator can instantly modernize the whole room.
Even if you don't have the budget for all new appliances, consider replacing old knobs, handles, and doors to give your kitchen an updated look. This is a cheaper alternative and can make a huge difference in how the kitchen looks.
Add Curb Appeal
First impressions count for everything regarding real estate—so why not give yours an extra boost?
Try adding new landscaping features like trees or shrubs around your property, painting shutters or window frames, or simply giving your front porch a good scrub down. Consider adding a fresh coat of paint to your front door as well. This will make it stand out and help create a welcoming atmosphere for visitors.
Remember the lighting, too. Installing updated outdoor lighting can instantly enhance the look of any property. You may also opt for solar-powered lights, which are great for those who want to be eco-friendly and save some money on their electricity bill.
You can easily turn an old house into something brand new with just a few simple repairs and renovations. Start by tackling paint jobs and updating fixtures throughout each room, then move on to much bigger projects. With these tips in mind, you should have no trouble transforming an old second-hand house into something beautiful in no time at all!