The median home price for July 2022 was $439,400. The figure is higher compared to the year before. Due to this, many potential homebuyers are reconsidering their decision to buy a new home. Instead, they are opting to buy a fixer-upper to save on expenses.
If you're considering taking on a remodeling project, you may wonder if you should buy a fixer-upper. After all, there are plenty of tv shows that make it look easy to gut a house and start from scratch. But the truth is, it's not always as glamorous as it seems. This blog post will explore some tips for remodeling a fixer-upper so you can decide if it's the right option.
Set a budget and stick to it.
One of the biggest mistakes people make when remodeling is going over budget. Before you start tearing down walls or shopping for new appliances, sit down and figure out how much you're willing to spend. This will help you stay on track during the renovation process. It is also essential to be realistic about what can be accomplished within the budget. If something is not necessary, it can probably be skipped or postponed.
When you set a budget and stick to it, you'll be able to remodel your fixer-upper in the way you always dreamed. You won't have to worry about going over budget or sacrificing quality. Plus, you'll be able to complete the project more quickly since you won't have any surprises along the way.
Don't try to do everything at once.
When remodeling a fixer-upper, it's important not to try to do everything at once. This can be overwhelming and lead to mistakes. Instead, break the project down into smaller tasks and work on them one at a time. This will help ensure that the renovation is done correctly and that you don't miss anything important.
It's tempting to want to do an entire house all at once, but it's not worth it. Not only will it be more expensive to take on everything at once, but you'll also live in a construction zone for months or even years. You should work on one room at a time so you can still enjoy your home while the work is being done.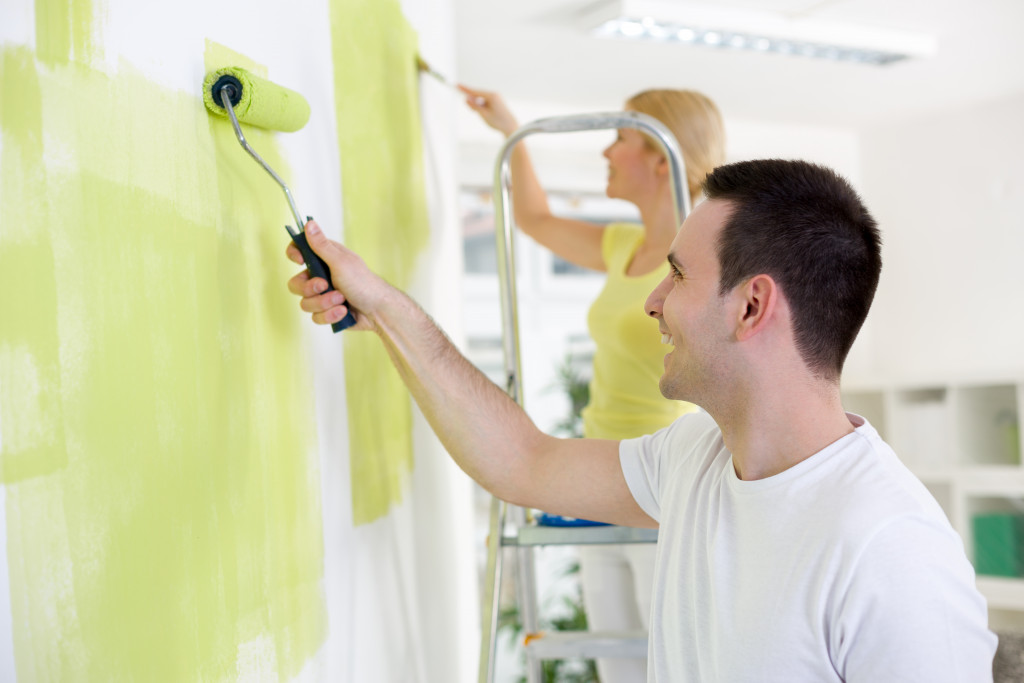 Prioritize the most important changes.
You also need to prioritize important changes when you work on a fixer-upper. This will help you make the most of your time and money and ensure that the finished product is what you want it to be. The most important changes include updating the electrical system, plumbing, and roofing. Other priorities may vary depending on your specific situation, but ensuring the most important changes are taken care of first is always a good idea.
After taking care of these changes, you can move on to other cosmetic changes, like painting, new flooring, and fixtures.
Get professional help when needed.
Just because you saw someone do something on TV doesn't mean you should do it yourself in real life. If there's something you're not confident about doing yourself, don't hesitate to hire a professional. This will save you time, money, and headaches in the long run.
Working with a professional ensures that the job is done properly and safely. Professionals have the experience and knowledge to complete the job correctly and can help avoid any potential problems. Additionally, they may be able to suggest better and more efficient ways to complete the project, saving time and money.
For instance, if you need to replace the roof of the house, you should hire a professional roofer. They will know what type of roofing materials to use and how to properly install them. This could help avoid leaks or other problems if the roof is not installed correctly. You should also contact a reputable garage door repair service to work on that part of the house. The service can also enhance the garage door and make it look better than before.
Simple paint can do wonders.
You should recognize the power of paint because it can do wonders to your fixer-upper. Paint can cover up a lot of imperfections and give the house a fresh look. It's an inexpensive way to significantly impact the appearance of your home. When you're painting, be sure to use high-quality paint so it will last longer and look better.
You can also use paint to add some personality to your home. If you want a more traditional look, you can use neutral colors. But if you want to add some flair, you can choose bolder colors. Just be sure not to go overboard because too much paint can make the house look tacky.
So, is buying a fixer-upper worth it? It depends on your circumstances. If you have the time, patience, and money to set aside for the project, go for it! Just be sure to research beforehand and create a realistic budget that considers unforeseen expenses. And most importantly – don't try to do everything at once! Remember, baby steps are essential when taking on a big project like this one.