It's not easy to fix your house. With so many things that can go wrong, it's no wonder people get discouraged and give up. But you don't have to be a professional builder or handyman to do the job right. You need to apply some good practices. If you're going down the DIY route, there will be mistakes down the road. With that in mind, here are 10 mistakes you should avoid fixing your home if you want it done right the first time around.
1. Hiring a Contractor Without Doing Your Research
You've decided to fix up your home, whether it's indoors or outdoors, but you're not quite sure about hiring a contractor. You know that there are hundreds of companies out there, but none seem reputable enough for your liking. If this is the case for you, you need to take the time to research before getting a contractor.
Additionally, you must consider the extent of the work needed in your home. Are you considering a major overhaul, or are you looking to upgrade a few fixtures? Knowing the work you need will determine whether you need a contractor.
2. Underestimating Your Skills
If you feel your DIY skills are limited, then perhaps you should refrain from attempting any major repairs around the house. It's better to have somebody with years of experience help do it or even let a professional handle it for you. You don't want to have any regrets or be unprepared if things go wrong.
3. Forgetting to Have a Plan of Attack
It's a terrible idea to jump in and start fixing your home without a plan of attack. There will be some areas that will require you to take out wood or drywall, but how do you know if your walls are sheetrock or plaster? This is a mistake many people make, and it often catches them off guard.
Before making any renovation plans, you'll need property assessment first. This way, you'll know what work you need to do. Also, make sure you have the proper tools and supplies before beginning any work. Without them, you might not finish the job on time or at all.
4. Not Buying Your Supplies in Bulk
If your home improvement project is sizable enough, you will need many supplies on hand. For example, if you need to put in a deck or make some other major addition, you might need to buy everything from lumber to nails. If this is the case for you, then buying your supplies in bulk will save money and allow you to purchase everything at once.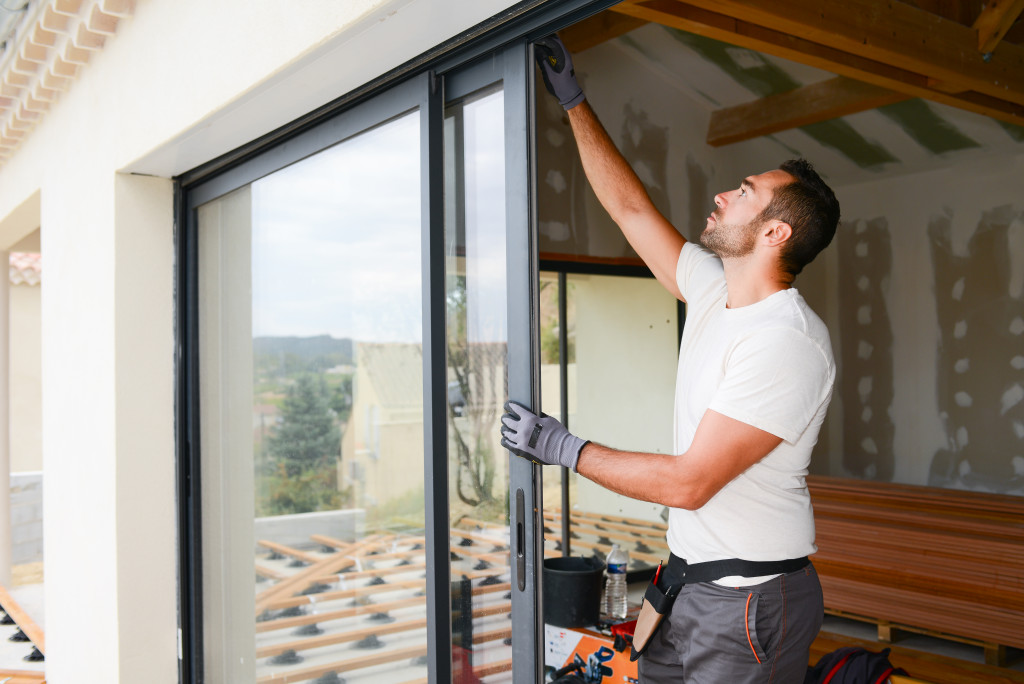 5. Thinking That Home Repair Is Cheap
If something goes wrong with your house, there's a chance that it might be expensive to fix. A leaky pipe or wire damage isn't cheap to repair, and neither will a broken-down pump in your pool. If you want to avoid breaking the bank with repairs, then keep a close eye on any issues you have within your house.
6. Installing Too Much into Your Home
If you're trying to update your home, then go ahead and do that. However, if you want to keep costs low, then don't overdo it. Installing a whirlpool in the master bath or hardwood flooring throughout might be too much for one budget. You'll need to make sure to limit yourself.
7. Skipping the Pre-repair Inspection
There are times when you'll need to inspect your house before doing anything else. For example, suppose you're thinking about expanding your patio. You'll need to have your exterior checked first. You might have some pipes and cables running underground that might pose a problem with a patio build.
8. Not Checking Power Lines
Do you have a gas line or an electrical cable running through your house? If so, then these might need to be checked before you begin work on the home renovation. You don't want to expose power lines while working with any construction equipment that could sever the wire and cause a fire.
9. Painting in the Rain Without Shelter
Painting your house is something that you want to avoid doing during the rain. If you live somewhere with high humidity or are surrounded by trees, then there's a good chance it will rain at some point during your project. Painting under these conditions can be disastrous. It's best to wait until the weather clears up to begin.
10. Forgetting the Exterior of Your House
If you're trying to fix up your house, then the exterior is just as important—if not more so. Fixing any damaged areas might turn out to be costly or time-consuming if neglected for too long. And also, improving your home's exterior can increase your home's curb appeal and value if you're thinking of selling it later on.
It can be difficult to fix up your home without making any mistakes, but it is possible. With this list of ten things you should avoid doing when fixing your home and the advice provided here throughout, hopefully, you will steer clear of any major blunders and get the job done right.