Artists are professionals who give a piece of themselves whenever they create works of art. Whether you are a painter, a sculptor, or a fashion designer, creating art requires a space where you can be alone with your thoughts. This place helps you toy with different ideas, experiment with them through your chosen medium, and create studies that you can later translate into the final output.
You need a studio! And if you do not have a studio, it is time to build one. This is not always a difficult thing to do, knowing that there are already suppliers and contractors that can easily build a backyard studio. Having a studio will allow you to work in peace. You can tune out distractions, which may affect your creative process and more importantly, your quality of work. But before you go directly to the building process, there are some things that you need to keep in mind to make sure that you will not miss a thing. Here are some of them:
List down the things that you will need
You should plan your backyard studio the way you plan your artwork. So the first thing that you need to do is to come up with a list of things that you will need. This should include the pre-fab studio and the materials that will hold them together. On top of these, you should also list down new paraphernalia and materials that will make work much easier. When it comes to the logistics of building, you out to secure some building permits to avoid getting fined or penalised.
Invest in high-quality organisers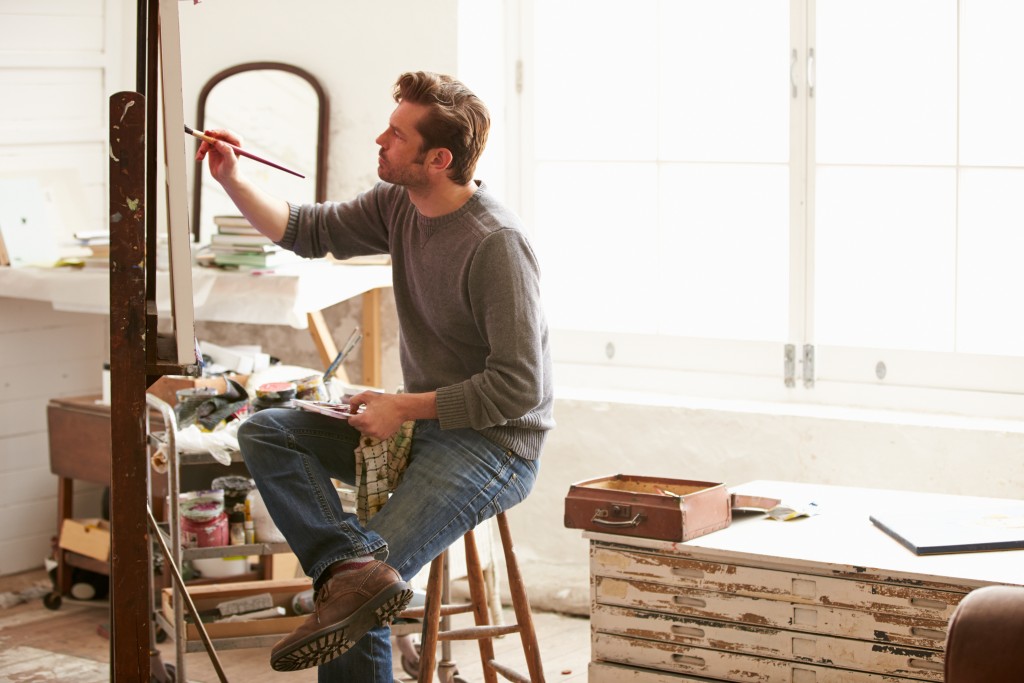 Artists have a reputation for being gritty, disorganised, and slovenly. But this is not always the case. There are a lot of artists that know how to work in an organised manner. Avoid losing things and keep your room clean and dandy by investing in high-quality organisers. They can be the overhead cabinets where you can keep your brushes and paint, or they can be the floating shelves that can display some of your works as you wait for them to get dry.
Make your room airy and light
As an artist, you want to make sure that the colours are mixed well or the contours of the structure follow the plan. This is why you need an ample amount of light. It helps you proof your work. Other than having a light, you ought to have large windows and even skylights to allow natural light to come in.
Make it ergonomically sound
Comfort should be another factor that you must consider. You surely will be working long hours, so you should invest in high-quality ergonomic chairs that have proper lumbar support. Your easels and shelves should also have the same qualities.
The quality of an artist's work heavily depends on their creativity. And their creativity is sometimes heavily affected by the surroundings that they are in. They need concentration, and they need a place where distractions are absent. The stillness of the place and the comfort that you get from it contribute to the quality of your work. This is the very importance of having a backyard studio.