Early-morning meetings and events are being propagated by businesses and even events specialists. Why? In 2016, Ryan Estis, a leadership coach and speaker, said in a BBC article that breakfast is no longer just the most important meal of the day. It has also become a valuable time to meet clients and prepare projects. According to him, he's had the most productive meetings during breakfast.
This holds true today as more restaurants, even cocktail bars, start operating in the early hours of the morning to accommodate breakfast-goers and those who like to have an early start to their day. In fact, some breakfast catering businesses in Melbourne have created packages and menu items specifically for power meetings. They offer canapes, French pastries, sandwiches, crepes, deviled eggs, croissants, and endless amounts of tea and coffee to their patrons.
People are more focused
Here's what Estis found out three years ago: People tend to be more focused on the tasks at hand and the objectives that need to be met during the meeting when alcohol and the noise of lunch service are not involved. Dinner or happy hour meetings tend to distract employees as they are more focused on enjoying themselves and their cocktails rather than giving their undivided attention to the meeting.
Finishing a meeting before 9 a.m. allows everyone to be more productive. With negotiations done and tasks delivered to specific people, everyone can start working on their assignments even before the lunch bell ring. People have clearer heads during a breakfast meeting because they are not encumbered by the problems that could arise midday to afternoon.
Breakfast meetings are easier to schedule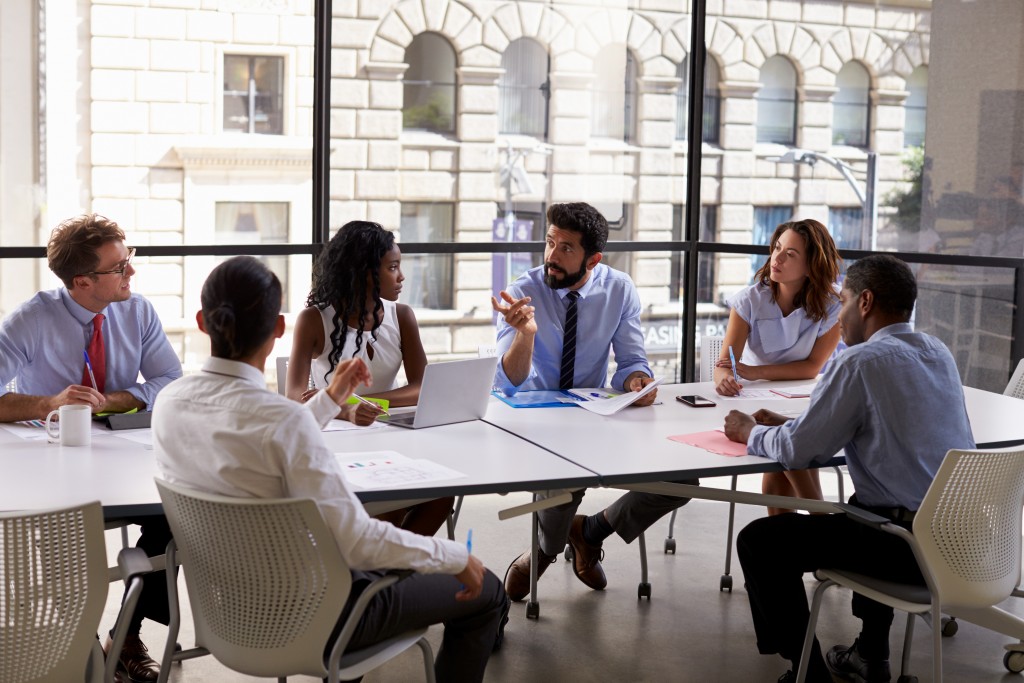 It's harder to set a meeting in the middle of the office working hours because these meetings tend to be cancelled to give way to "more important" issues in the office. A meeting before someone sets foot inside the office is more likely to happen because rarely do business emergencies happen early in the day.
Setting a meeting after office hours tend to be relegated to unimportant, too, because most people just want to spend time with their families or friends. Because your employees have lives of their own, they could have scheduled a personal event after working hours. Cancelling these personal events, whether it's a birthday dinner party or a movie date with their partner, affects the productivity of that employee. They might even resent you and the meeting for having to cancel his personal plans.
Breakfast meetings can be cut early, too. This means that your associates and employees cannot just hang around and mindlessly chat with each other (as most tend to do during midday or after-hours meeting). Everybody needs to get on with their day and everyone's going to be on the move. This makes for faster decision making with negotiations tending to be finalised during these power breakfast meetups.
When choosing a restaurant or café for your breakfast meeting, make sure that it is geographically convenient for both parties and that it is a nice, quiet place to negotiate the terms of an agreement. The tables and chairs should be nicely spaced, and there should be available Internet connection and good cellular signal. Choose a restaurant where the staff is attentive, too, and the food is great because bad food could lead to a sour mood, which will then make the meeting unproductive and tensed.