Home aesthetics impact mood and lifestyle, with outdoor spaces, kitchens, and bathrooms being critical areas for investment.
Outdoor enhancements include decks, landscaping, lighting, and structures like patios or gazebos.
Kitchen aesthetics involve upgrading cabinets, countertops, lighting, appliances, and flooring for functionality and appeal.
To create a sanctuary, bathroom transformations focus on fixtures, vanities, wall colors, tiles, and the shower or tub.
Living in an aesthetically pleasing home profoundly impacts individuals' lives, contributing to their mental and physical well-being. According to a survey by HomeAdvisor, 70% of homeowners believe that their home's design influences their mood. Moreover, 83% of respondents in a Houzz study stated that they feel happier in a home that's decorated to their liking. This happiness can improve mental health, reduce stress, and promote relaxation.
Physically, a well-designed home can facilitate a healthy lifestyle. For instance, a well-equipped, inviting home can motivate homeowners to do household chores. Furthermore, a National Association of Realtors report found that home improvement projects focused on outdoor spaces led to homeowners spending 30% more time outside, increasing physical activity, and improving health. Hence, investing in home aesthetics is not just about visual appeal but also significantly enhances the quality of life.
However, renovating a home is so much work. If you only have a few days off and a tiny budget, you might have to be strategic with your investments. Here are a few areas well worth the effort, time, and money to enhance your home's aesthetics.
Exterior Space
Outdoor spaces play a critical role in enhancing home aesthetics. They provide a seamless transition between the indoors and the natural environment, offering a harmonious blend of human-made and natural beauty. Outdoor spaces are perfect for relaxation, gatherings, and recreational activities, making them essential for overall quality of life.
Decking
One of the most effective ways to improve outdoor space is to engage reputable custom deck builders. A well-constructed deck adds visual appeal to your home and extends your living area to the outdoors. It is an ideal spot for barbecues, family gatherings, or enjoying a quiet evening under the stars.
Landscaping
Investing in professional landscaping can transform your outdoor space into a verdant paradise. Consider incorporating a variety of plants that bloom at different times of the year to ensure continuous color and interest. You might also contemplate adding water features like a pond or a fountain for a calming effect.
Outdoor Lighting
Outdoor lighting is crucial for both aesthetics and safety. It adds a warm, inviting ambiance to your home, highlighting architectural features and the outdoor space's best elements. Additionally, it illuminates pathways and entrances, ensuring safe movement after sunset.
Patio or Gazebo
A patio or gazebo can provide a sheltered outdoor area where you can enjoy the beauty of your yard regardless of the weather. These structures can be designed to match the architectural style of your home, contributing to a cohesive aesthetic while providing a comfortable space for outdoor living.
Kitchen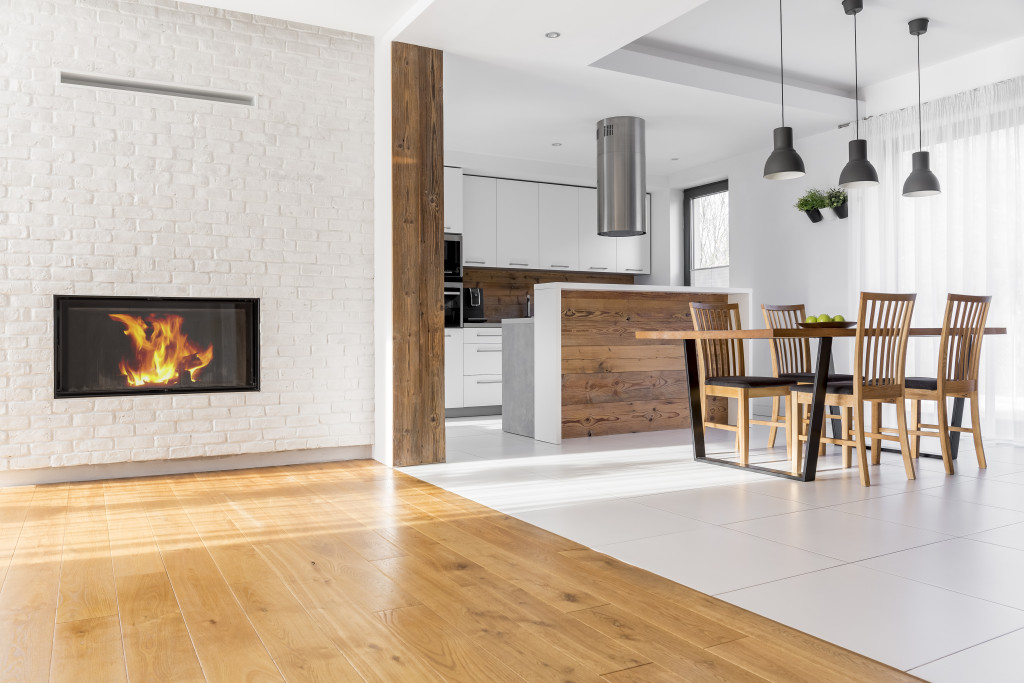 The kitchen is often known as the heart of the home because it's where meals are prepared, and family members gather together. An aesthetically pleasing kitchen can significantly enhance the overall attractiveness of your home. A beautiful kitchen serves the practical purpose of facilitating meal preparation and creates a warm, inviting atmosphere that encourages interaction and togetherness.
To create an aesthetic kitchen, consider a few critical areas for transformation:
Kitchen Cabinets and Countertops: Upgrading kitchen cabinets and countertops can instantly freshen up the space. Opt for durable and easy-to-clean materials, such as granite or quartz for countertops and wood or laminates for cabinets.
Lighting: Good lighting is crucial in a kitchen. Overhead lights for general illumination, task lights for the stove and countertop areas, and accent lights for showcasing your kitchen's features can combine to create a layered, practical, and aesthetically pleasing lighting scheme.
Appliances: Modern appliances not only make your life easier, but they also contribute to your kitchen's aesthetic. Stainless steel appliances are popular due to their sleek look and durability.
Flooring: From hardwood to tiles, the material and design of your kitchen floor can impact the room's appearance. Choose a flooring option that matches your style and withstands high traffic and spills.
Focusing on these areas can transform your kitchen into an attractive, functional, and enjoyable space.
Bathroom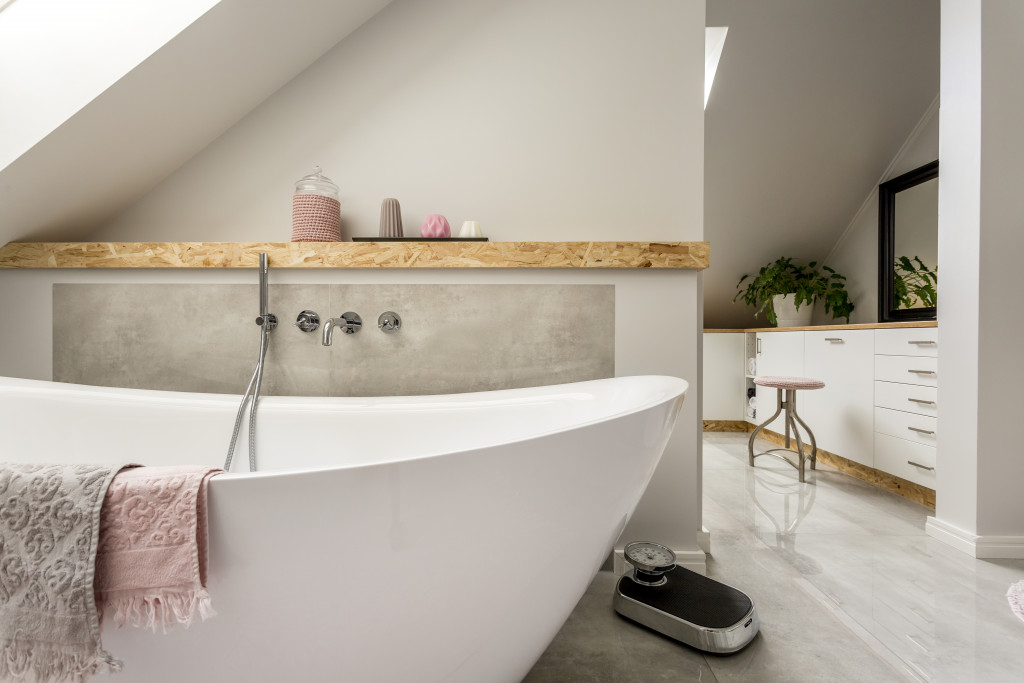 The bathroom is more than just a practical space; it's a sanctuary where homeowners can unwind after a long day. A beautifully designed bathroom enhances the overall appeal of your home and contributes to its comfort and functionality, ultimately improving your daily routine. A well-optimized bathroom layout offers a spacious feel, while aesthetic elements impart a spa-like atmosphere, making each visit a calming experience.
To create an aesthetic bathroom, consider these areas for transformation:
Bathroom Fixtures: Your choice of fixtures, such as faucets and showerheads, can add a touch of elegance to your bathroom. Opt for a design and finish that matches the overall theme of your bathroom for cohesion.
Vanity and Countertops: A stylish vanity can serve as the focal point of your bathroom. Like kitchen countertops, durable and easy-to-clean materials like granite, quartz, or marble are excellent for bathroom countertops.
Tiles and Walls: Your choice of wall color and tile design can significantly impact the overall aesthetic of your bathroom. Light colors can make a small bathroom feel spacious, while textured tiles add depth to the room.
Shower and Tub: The shower or tub could be the centerpiece of your bathroom. Opt for a design that fits your space and suits your style, whether a spacious walk-in shower or a luxurious soaking tub.
Paying attention to these areas can transform your bathroom into a luxurious, relaxing space that enhances your daily routine.
Final Thoughts
Creating an aesthetically pleasing home requires attention to detail and strategic investments. While there are numerous areas that you can focus on, outdoor spaces, kitchens, and bathrooms are more likely to deliver a significant return on your investment in terms of both visual appeal and quality of life. By prioritizing these areas, you can create a beautiful, comfortable, and enjoyable home that reflects your unique style and enhances your overall well-being.