Understanding your outdoor lifestyle can guide efficient upgrades, from furniture choices to garden essentials.
Incorporating outdoor lighting enhances ambiance and safety, transforming your outdoor space at night.
Plants add life and color, with choices ranging from low-maintenance succulents to vibrant flowers and privacy-providing trees.
Consider significant additions such as an outdoor kitchen, a concrete retaining wall, or a fire pit for functionality and style.
As a new homeowner, you may be excited to personalize and upgrade your outdoor space to give it style and functionality. But where do you start? Before you go out and buy planters and outdoor furniture, it's essential to plan out your outdoor space to ensure that your upgrades will suit both your taste and lifestyle. In this blog, you will learn crucial tips on upgrading your outdoor space efficiently and effectively.
Determine your outdoor lifestyle before planning your upgrades.
Before investing in any upgrades for your outdoor space, it's essential to determine how you spend your time outside. If you like to entertain guests, investing in outdoor furniture and a dining set would be ideal.
If you prefer spending your time gardening, adding a garden bed or vertical garden would be a great choice. Or, if you're looking for a relaxing space, a cozy outdoor lounge area with comfortable seating and ambient lighting could do the trick.
Invest in outdoor lighting.
Outdoor lighting can instantly transform your outdoor space and create a cozy and inviting atmosphere. You can choose a variety of options, including twinkling string lights, lanterns, and torches. Not only do they provide ambiance, but they also offer an added safety feature when navigating your outdoor space at night.
Incorporate plants and greenery.
Adding a variety of plants and greenery to your outdoor space immediately adds life and color. There are many kinds of plants to choose from. If you're not sure where to start, here are a few of the best ones you should consider:
Succulents.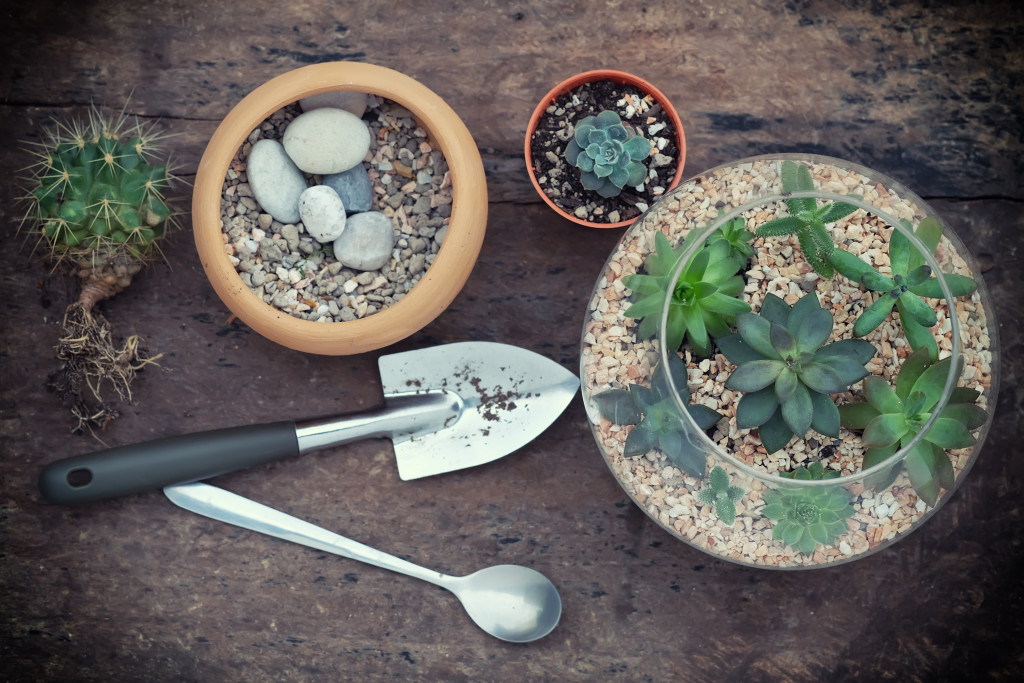 These are known for their ability to retain water and thrive in warmer climates. Succulents are a great option if you don't have much space to work with, and they will require minimal maintenance.
Herbs.
Herbs are also an easy way to add greenery to your outdoor space. Not only do they provide food for your recipes, but their aromas can also freshen up the area. Plus, growing them in pots allows you to easily move them around if needed.
Flowers.
Flowers are an excellent way to add vibrancy and color. They come in a variety of shapes, sizes, and colors, so you can choose the ones that best fit your style.
Trees.
Trees are great for creating a natural border or providing shade. If you're looking to add a bit of privacy, planting trees or shrubs is the way to go.
Choose furniture that fits your lifestyle.
Outdoor furniture can serve as both decorative and functional pieces for your outdoor space. To ensure they fit your lifestyle, consider factors like
Not only do plants and greenery improve air quality, but they can also be used to effectively screen the perimeter of your outdoor space for added privacy.
Consider adding an outdoor kitchen.
An outdoor kitchen is a great addition for any homeowner looking to entertain outside. It offers the convenience of cooking outside without having to go back and forth between your indoor and outdoor spaces. You can add features such as a grill, refrigerator, and sink to build a fully functional outdoor kitchen.
Have a concrete retaining wall installed.
A concrete retaining wall provides a flat, sturdy base for your outdoor space. It also holds the soil in place, preventing erosion and flooding. A professional concrete contractor can build it to your taste and specifications to provide the perfect backdrop to your landscaping. It will also hold up better over time compared to other materials such as wood or brick.
Install an outdoor fire pit.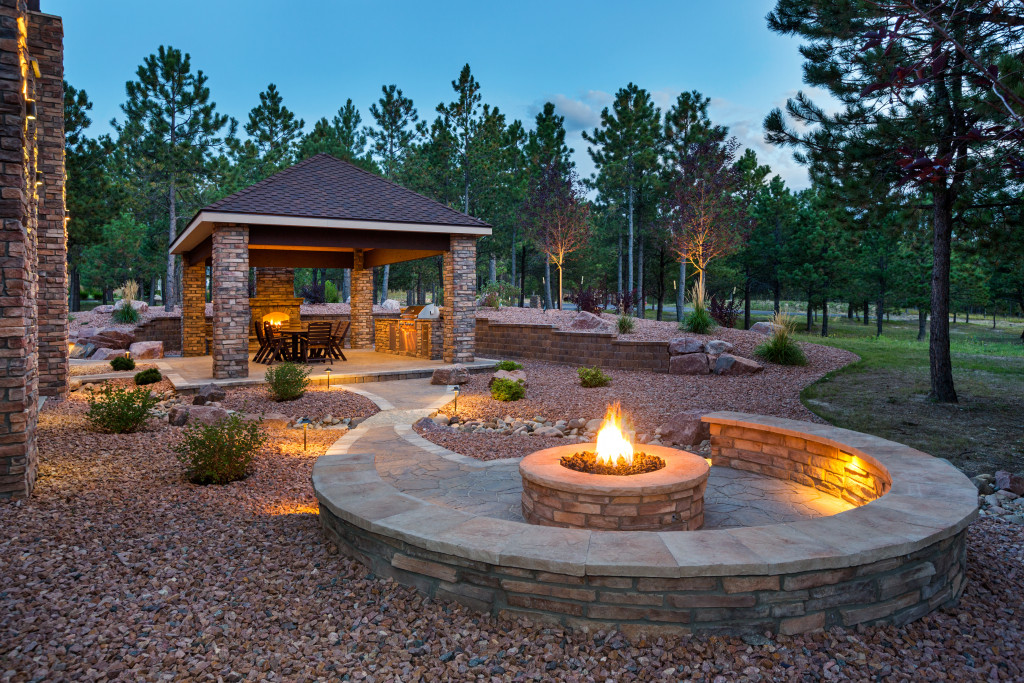 If your outdoor space gets cool in the evening, adding a fire pit can provide warmth and ambiance for you and your guests. A fire pit can be a great alternative to a traditional fireplace, especially if you have limited space. You can choose from options such as stone, metal, and even DIY fire pit kits.
Beautifying your outdoor space can be an exciting journey. With a thorough understanding of your outdoor lifestyle and a well-thought-out plan, you can easily create an outdoor space that is functional, stylish, and a perfect representation of your lifestyle.
Whether you're an avid gardener, a frequent entertainer, or simply someone who appreciates a peaceful retreat, there are countless ways to upgrade your outdoor space to suit your needs. The possibilities are endless, from investing in outdoor lighting and greenery to choosing the right furniture to adding an outdoor kitchen, retaining wall, or fire pit. Start with these tips and watch your outdoor space transform into your personal haven.