The engagement ring remains one of the most significant symbols in a romantic relationship as it marks the beginning of a new phase of any couple's partnership. The color, the band, the stone, and the setting can signify many things, and it all depends on your choice. The engagement ring is not limited to one stone or design and could include elements that a couple would consider significant to their relationship. The design and materials could determine the durability of the ring, and one of these is the setting of the stone.
There are many jewelers in the Washington, D.C. area that will offer you different options for your stone's setting. The prong setting is considered the most inexpensive and flexible. This setting makes it easy for anyone to clean the ring' stone. The setting also elevates the stone from your band and so draws attention to your ring.
The prong setting uses a little metal claw that grips the gemstone. The prongs hold any stone in place, and they could be rounded, pointed, flat or V-shaped. This setting can support different types of stone shapes and sizes. However, the prongs could catch on clothing and furniture. The prongs could also loosen with daily wear. But if you know how to maintain a ring with this setting, you could keep it in good condition for many years to come. Here are the common types of prong settings that could suit any engagement ring.
4-Prong Settings
If you have a ring with a gemstone that weighs a carat or less, then this prong setting is the most suitable. Heavy gemstones will need more prongs for a secure hold. A 4-prong setting gives your gemstone the hold it needs but leaves most of it visible. Such a setting makes it easy to repair the ring because of the low number of the prongs. If one of them breaks, it will make your stone vulnerable to damage, so you need to have it fixed immediately.
6-Prong Settings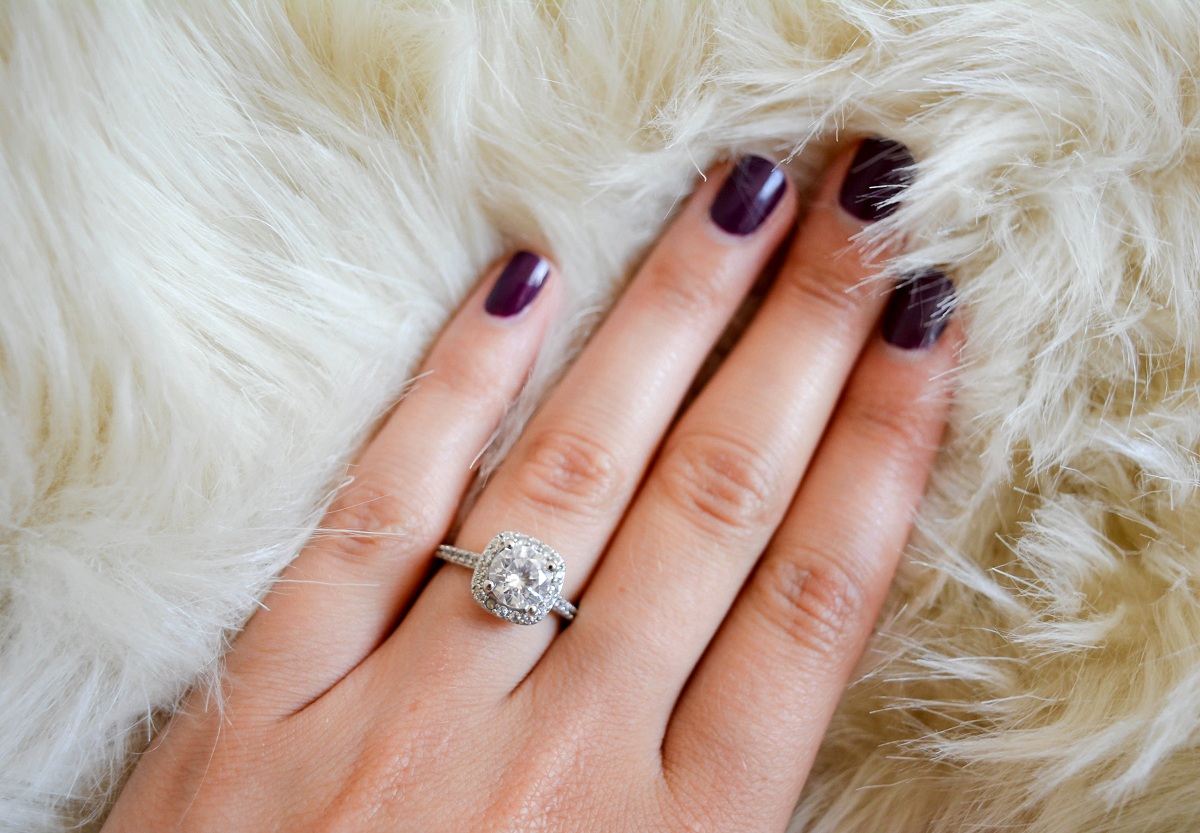 This kind of setting provides more protection to rings than a 4-prong setting since two more prongs are holding the stone. If one prong gets damaged or worn out, the rest can still securely hold your gemstone. But a 6-prong setting can obscure your stone especially if it small. It could also be more expensive to replace this kind of setting.
V-Prong Settings
These feature a round or flat profile which is V-shaped to hold the corner of your stone. As such, a V-prong setting is generally used for gemstones with sharp edges since it protects the corners from getting chipped or broken. Many think this is the best setting for princess-cut gemstones.
Starting a new phase in your romantic relationship is a milestone that needs to be commemorated with a symbol, such as a ring. You should have a hand in choosing the ring design that suits your style. Some people might consider the setting as less important, but they do matter in the long run. Make sure to give your ring regular maintenance to ensure the prongs remain strong and snug to securely hold your precious gemstone.