If you don't live under a rock, you've probably already heard the term "wedding season." According to Brides.com, wedding season in the U.S. usually runs from late spring to early fall, with weddings peaking in June and September.
But, apart from wedding season, did you know that there's also an engagement season? That's right. We're in the thick of it, actually. According to Vogue Australia, engagement season is actually a thing. Apparently, lots of people get engaged from Thanksgiving in late November up until Valentine's Day in February.
If you're one of the lucky ones who got asked The Question, you must be busy planning your 2019 wedding. It's not an exaggeration to say that there are thousands of decisions to make. Fortunately, you have endless sources of inspiration, from bridal magazines to Pinterest boards.
Don't worry, though. You don't have to wade through thousands of different ideas to have a beautiful and trendy wedding. It's time to call your wedding planner in Denver because below, we've listed the best 2019 wedding trends you can incorporate to your own big day.
The Dress
One of the most important elements of any wedding is the bridal gown. With big celebrity names marrying in 2018, such as Meghan Markle and Prince Harry, Priyanka Chopra and Nick Jonas, and Miley Cyrus and Liam Hemsworth, fans surely have a lot of inspiration to draw from.
Meghan Markle's Givenchy ivory silk wedding dress with its boatneck neckline, A-line silhouette, and three-quarter-length sleeves was praised for its simplicity. The ivory silk, off-the-shoulder look is mirrored in Miley Cyrus' made-to-order Vivienne Westwood dress. Brides-to-be this year who want to feel like a royal will surely try to emulate aspects of the pop star and the Duchess of Sussex's gowns.
Other bridal gown trends to consider are two-piece, midriff-baring dresses, bridal pantsuit, bridal tuxedo, and mini dresses.
The Food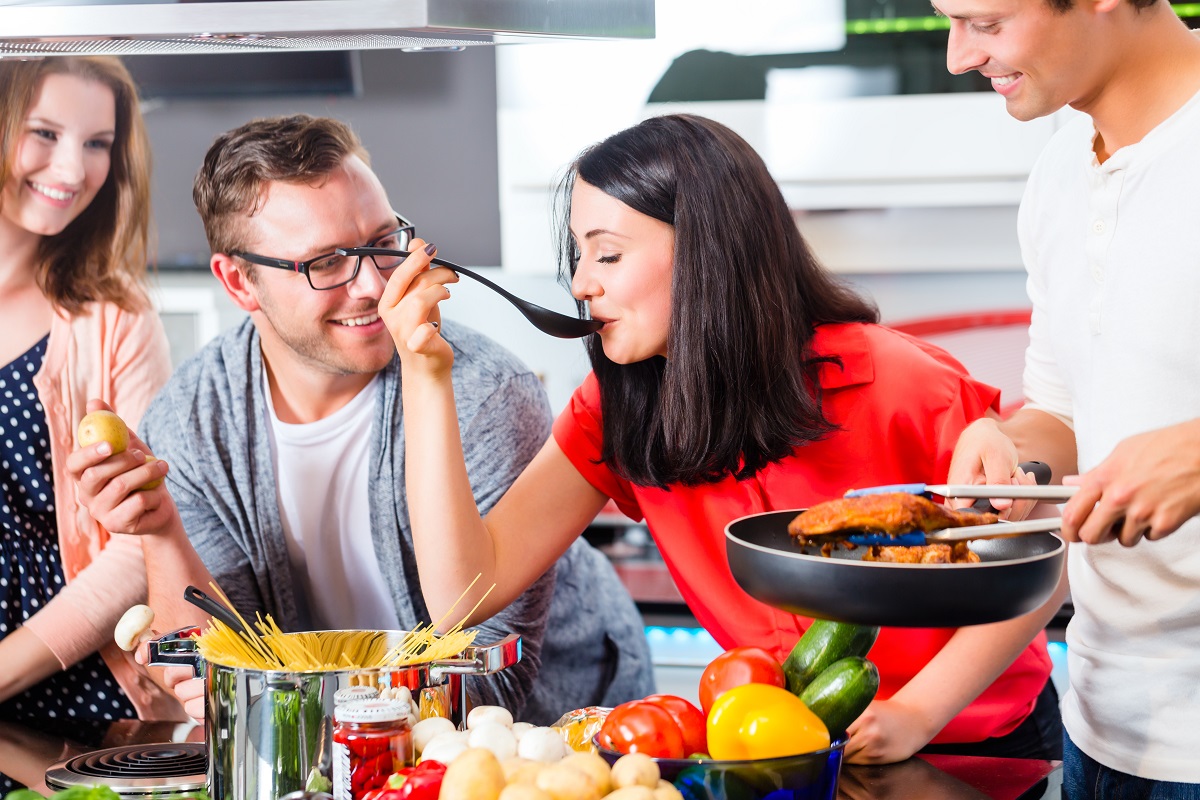 Edible wedding favors and food turned into art installations will be popular at weddings this 2019.
As far as edible tokens go, more and more couples are giving things like artisanal olive oils or special blends of spices to their guests. This turns a wedding into a more intimate gathering with the couple giving guests a literal taste of their interests.
While multi-tiered wedding cakes aren't taking a vacation from wedding receptions any time soon, many couples are upping the ante when it comes to the food they serve. This year, you'll see more doughnut walls and macaroon towers that you can feast on with both your eyes and mouth.
The Event
Expect all the events leading up to the ceremony to be Instagrammable and Pinterest-worthy. Customized invitations, monogrammed napkins, and a special hashtag to use on anything wedding-related you post on social media will grow in popularity at this year's weddings.
As for the venue, the rustic barn wedding with wildflowers, mason jars, and globe string lights is going out of style. Instead, couples are forecast to be more into industrial spaces for the venue. Old mills and factories provide a similar rustic effect, but with less fuss and a more modern feel.
Of course, the most important wedding "trend," no matter the year, is to be true to yourself. There's no need to dress like Priyanka Chopra or strain your budget providing an artisanal menu if you don't feel like it. What's important is that you enjoy your day and let you and your partner's personality and love for each other shine.