Engagement rings are a huge investment. They also serve as a sign of love, which means that it should be forever treasured, even after you get married to your loved one. There are many questions about engagement rings, including how to properly clean it and keep it.
Here, we will be talking about how to clean your Hatton garden jewellers engagement rings and how to keep it that way to ensure that it will forever stay looking like new.
Keep it Clean
Keep your engagement ring clean at all times so you can make sure that it will stay perfect for a long time. Cleaning it is not a time-extensive process: all you have to do is get a mug, fill it with warm (not hot!) water, drop a couple of liquid soap or dishwashing soap in there, soak the ring in it, leave it overnight, then scrub it with a toothbrush gently to remove all of the gunk that has been living in there for months.
Do this every so often, at least twice a month to make sure that the ring will stay in perfect condition at all times. Also, be careful not to drop it in the drain. Cover your drain when cleaning it to make sure that it won't go all the way down.
Practice Keeping Your Ring On at All Times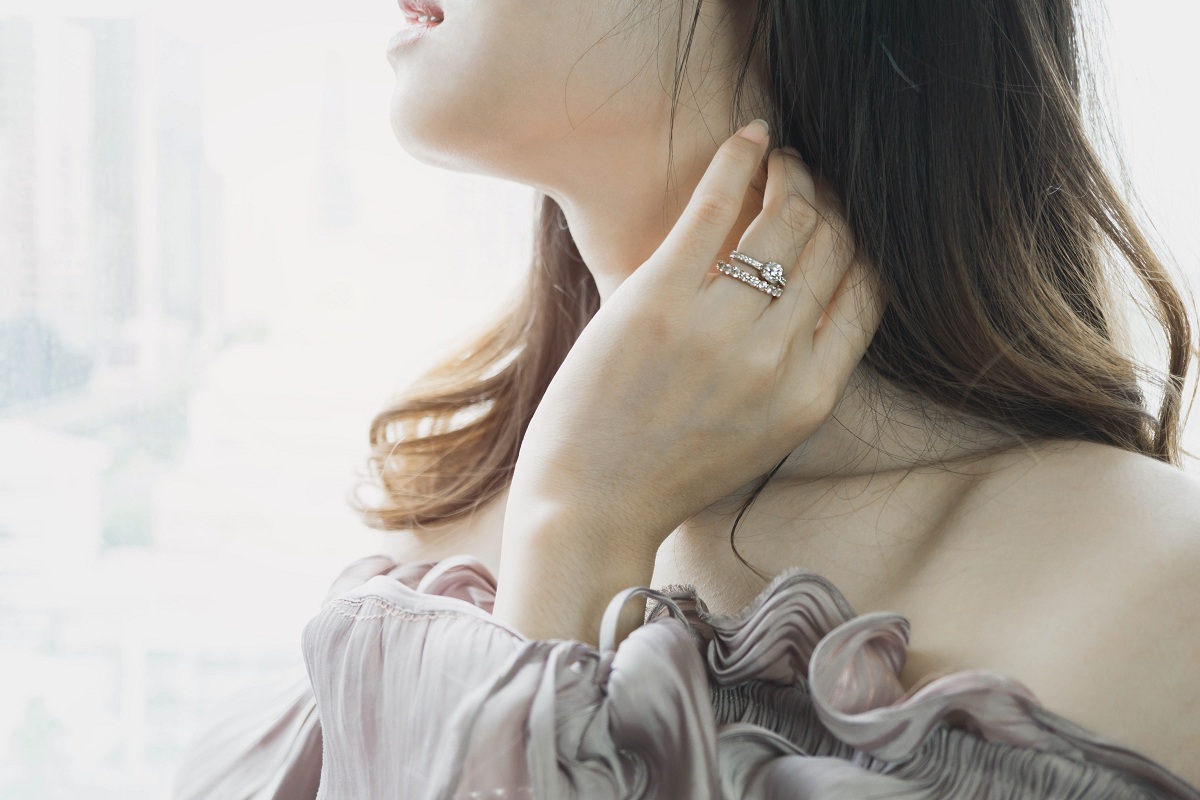 The worst thing that could happen is you will end up losing your engagement ring one way or another. Make sure to keep it on at all times, especially when you are outside or somewhere unfamiliar. It may take a little getting used to, but once you are accustomed to it, you won't even notice that it is there.
However, there are times wherein it is a must to take that ring off. Avoid wearing it when swimming at a pool or at the beach, as this can affect your body's temperature, leaving the possibility of your fingers actually shrinking in size. Keep your ring somewhere safe before going swimming and just slip it back on after you are done.
Avoid Having to Resize it All the Time
Sure, it is easy to have your ring resized when it gets loose, but what are you going to do once it gets tight again? Before having your ring resized, make sure that you would not need to have it go back to its original size. Different factors such as pregnancy and weight fluctuations may cause your ring to go loose or tight on you, and temporary fixes may be the first thing on your mind.
Before having the ring resized, make sure that you have considered every single factor there is the temperature, weight fluctuations, pregnancy, and everything else in between.
Get Proper Ring Dishes
Get proper ring dishes and place it around your home. Put one in the bathroom, one in the kitchen, one in the bedroom, and one in the living room. This way, you would know where you actually put it and where to find it if you ever forget to wear it again.
Ring dishes do not have to be extravagant, even a simple round dish that will keep your ring safe is enough to keep your ring in place.
Always ask your supplier how you can take care of your engagement ring and keep it perfect for a long time. Be conscious about it and always remember to clean it up!