If you are debating on whether to install plantation shutters or not, these frequently asked questions will help you make up your mind on whether they are worth it or not.
How much do plantation shutters cost to install?
Well, this varies from contractor to contractor, but to install plantation shutters in Fair Haven, it will cost you about $20 dollars per square foot or $100 an hour. Other factors that may determine the cost of installation include how far or near your location is, contractor's availability as well as workload as well as your environment.
As usual, the rule is to get at least three quotations from different contractors for you to determine the best price. Their price is a bit higher than traditional shutters because they are harder to install.
Which is the best material for plantation shutters?
That would have to be composite plantation shutters are basically just MDF wrapped in PVC coating. They are durable, affordable, lightweight, sturdy as well as weather and moisture resistant.
How long will It take to install plantation shutters?
It takes approximately one hour to install one window (simple rectangular window) and about three to four hours when installing a bay window.
Are plantation shutters worth installing?
Yes, they are because they become a permanent part of the house and add to the home resale value. Their appeal helps a house sell much faster compared with the ordinary windows.
They are easy to maintain and clean, just a wipe-down and they are as good as new. The vinyl shutters can also be taken down for a major clean up and spray if one desires.
You can control how much light you want in by either opening them halfway or all the way to let in maximum light while still maintaining your privacy. Plantation shutters are also energy saving, and over the years you will realize that you are saving more as well as more on energy bills.
What is the difference between traditional and plantation shutters?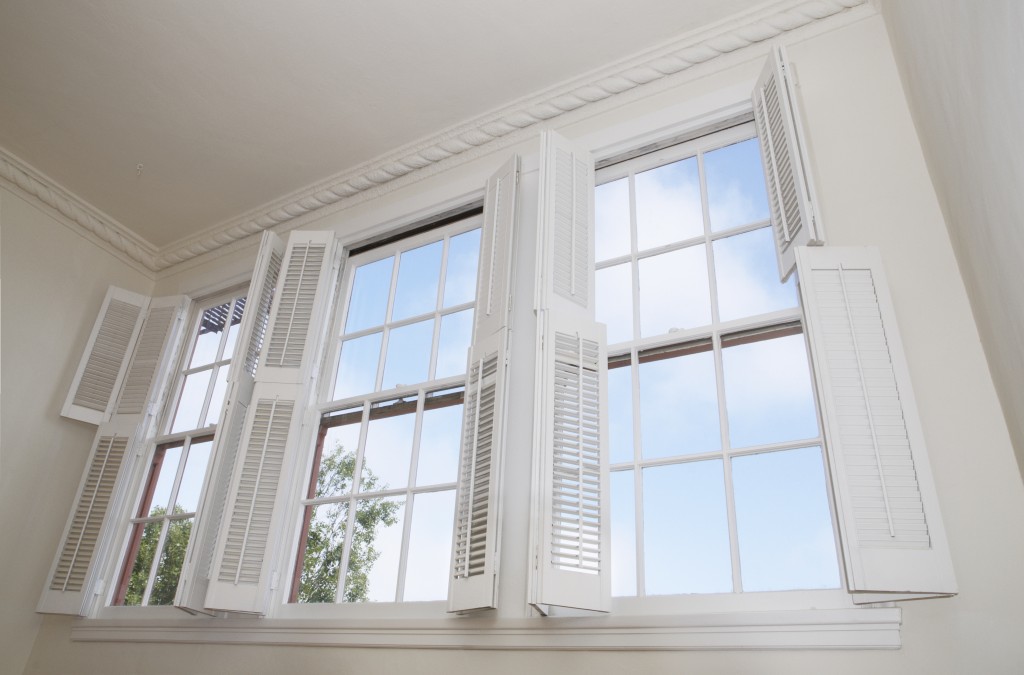 Well, besides the costs and installation process, plantation shutters are more appealing if you consider aesthetics. They are more classy and modern and give windows a cleaner look. Plantation shutters are usually white, whereas traditional shutters are available in different colors and stains.
Plantation shutters are custom made to fit while traditional shutters come in standard sizes. The other major difference between the two is the size of the louvers.
Traditional shutters have rather small louvers while plantation shutters have wide louvers. However, they can both be installed indoors or outdoors.
Verdict
The choice of windows you will go for will obviously be determined by your taste and preference as well as your finances. For most people, plantation shutters are the go-to windows when it comes to both functionality and aesthetics.
They are definitely worth the cost even though the initial cost may be wanting for most people. As the years go by, you will realize your ROI and appreciate having made the right choice.