In the last few years, curb appeal has risen higher on many homeowners' priority lists. Investing in your home exterior not only improves the aesthetic appeal of your property, but it can also make it easier for you to sell your house.
Houses with a good curb appeal entice more interested buyers. Plus, a study from the Journal of Real Estate Finance and Economics found that curb appeal can raise a property's value by up to seven percent. Therefore, improving your exterior can help increase your ROI on your property.
Of course, you should be strategic with the home exterior upgrades you choose to maximize your investment. Be sure to choose ones that not only elevate your curb appeal but also add functionality to your home.
Below are five outdoor home additions that balance aesthetics and function.
1. Outdoor Lighting
Landscape lighting offers benefits in terms of safety, security, and aesthetics. Fixtures illuminate walkways, providing visibility at night. These pathway lights reduce the risk of your family or guests tripping and falling, which is something you must consider if you like holding outdoor get-togethers at night.
Outdoor lighting can also deter burglars since they're more likely to target houses that seem empty.
Another advantage of outdoor lighting fixtures is aesthetics. These accent to your yard, trees, or house. You can add accent lighting throughout your landscape to highlight the details and features you want.
One often overlooked benefit of landscape lighting is insurance credit. You can significantly reduce your insurance premiums by adding outdoor lights and other safety features like smoke detectors and security cameras.
2. Security Fencing
Metal fencing greatly improves your home's security, dissuading burglars, vandals, and trespassers from targeting your property. Security fences also ensure that your pets and children stay safe while playing outdoors. They can run around in your backyard without you worrying about them wandering into the street.
Security fencing also gives you more privacy. It prevents people from peering into your home. This is a huge advantage for houses with large glass windows.
There are various types of security fences to choose from. Aluminum security fencing is one of the most popular, but there are also electric fences, chain-link, and wrought iron systems. The variety allows you to choose the type that will best complement your home.
3. Window Awnings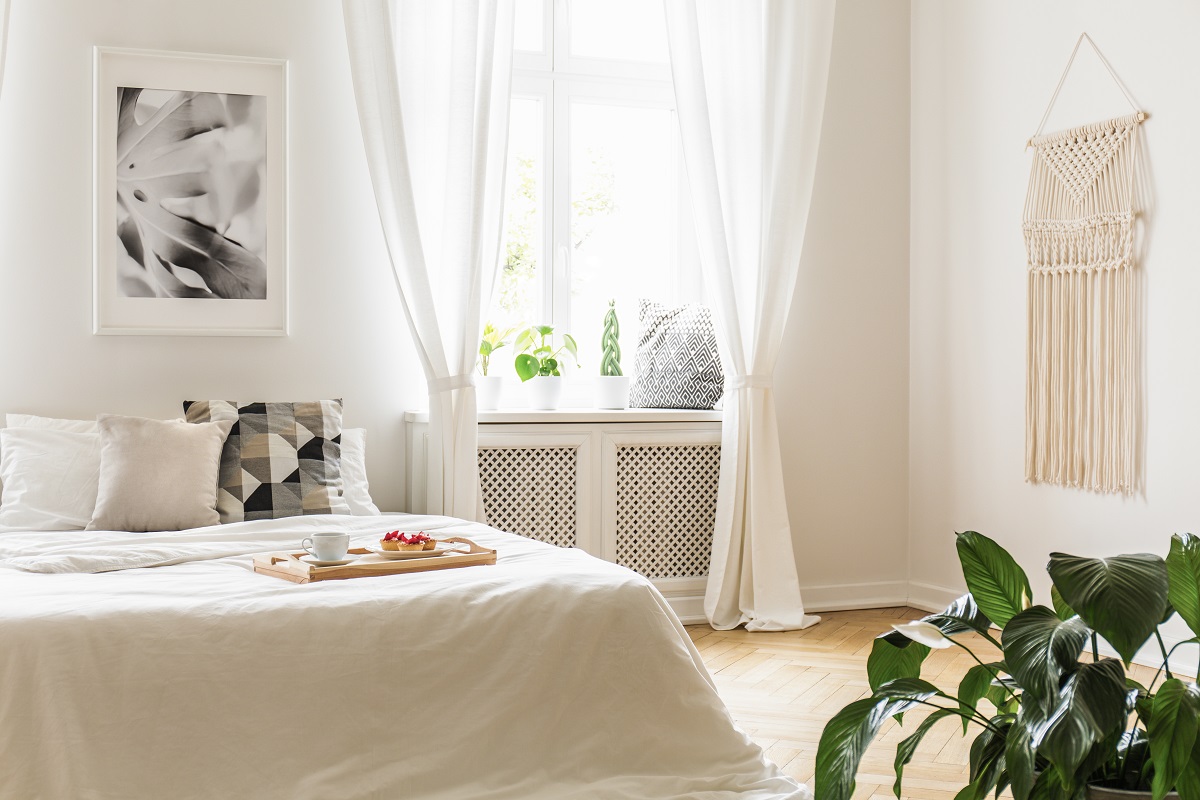 Window awnings offer a wealth of benefits, from improving curb appeal to reducing energy consumption.
First, awnings on west-facing windows can reduce solar heat gain by up to 77 percent, according to the Department of Energy. Window awnings let in natural light while still blocking the majority of the heat. This can translate into energy savings since your cooling system won't have to work as hard to maintain your preferred indoor temperature.
Second, window awnings block harmful sunlight. UV light from the sun can damage your property and furniture. Excessive sun exposure can cause discoloration on your furniture, rugs, walls, and even paintings.
Third, awnings offer superior protection from the weather. They prevent rain and moisture from wearing down the caulking on your window. And if you have any plants that are hard to grow or landscaping features under your windows, the awning can protect them from damage caused by excess water.
4. Garden Shed
Lastly, a garden shed is a smart outdoor addition, especially if your house lacks storage space. Most people use their outdoor sheds to store and organize their gardening tools. This strategy frees up garage space, which is where most homeowners keep their lawn equipment.
The great thing about garden sheds is you can convert them according to your needs and preference. You can transform your shed into a home office, outdoor living area, or a hobby room, depending on your lifestyle.
Garden sheds also increase your property value, since they provide extra storage. Plus, additional storage is always an attractive perk, attracting more interested buyers.
These four home additions are just a few ideas that can elevate your home exterior. If you're unsure of how you can maximize your property, consult a home improvement contractor. They'll give you advice on which additions will best complement your exterior design while increasing your home's functionality.