Okay, so this COVID-19 pandemic pretty much got almost all of us stuck in our homes — our living rooms, our bedrooms, our garages, some even in their parents' basement, but we're not here to judge.
A few days of being at home? That's just like taking the weekend off. A week at home? Sure, it can be considered as a staycation of some sort. More than that? Cabin fever sets in.
Most of us had spring break travel plans but then this health crisis threw a monkey wrench in our programs. What are we to do now?
Unfortunately, there's not much we can do about it because we need to do our civic duty and be responsible citizens by staying home and keeping ourselves quarantined to prevent the virus from spreading any further. This is called flattening the curve.
However, even if we're at home, we can always let our imagination run wild or perhaps even start planning for a trip to one of the following cities once the threat of the novel coronavirus is eliminated.
U.S. Cities to Visit Once the Pandemic is Over
New York City
No other city in the world is more famous than NYC. The city that never sleeps is packed with tons of fun stuff to do and amazing sites to see.
Washington D.C.
The capital of the United States is always worthy of a visit. From the White House to Lincoln Memorial to the Smithsonian Institution, a trip to Washington D.C. is always one for the books.
Seattle
The Emerald City is a great destination for lovers of music, art, culture, and nature. Book rooms in hotels with a view of the famous Space Needle to complete the experience.
Las Vegas
The entertainment capital of the world is famous for its glamorous lifestyle, world-class shows, bright lights, and casinos.
San Francisco
From the vintage-designed cable cars to the Golden Gate Bridge and everything else in between, San Francisco is, indeed, a city that's not hard to fall in love with.
Los Angeles
From admiring the landmark Hollywood sign to taking a stroll down Sunset Boulevard, any visit to the City of Angels is always a memorable one.
Miami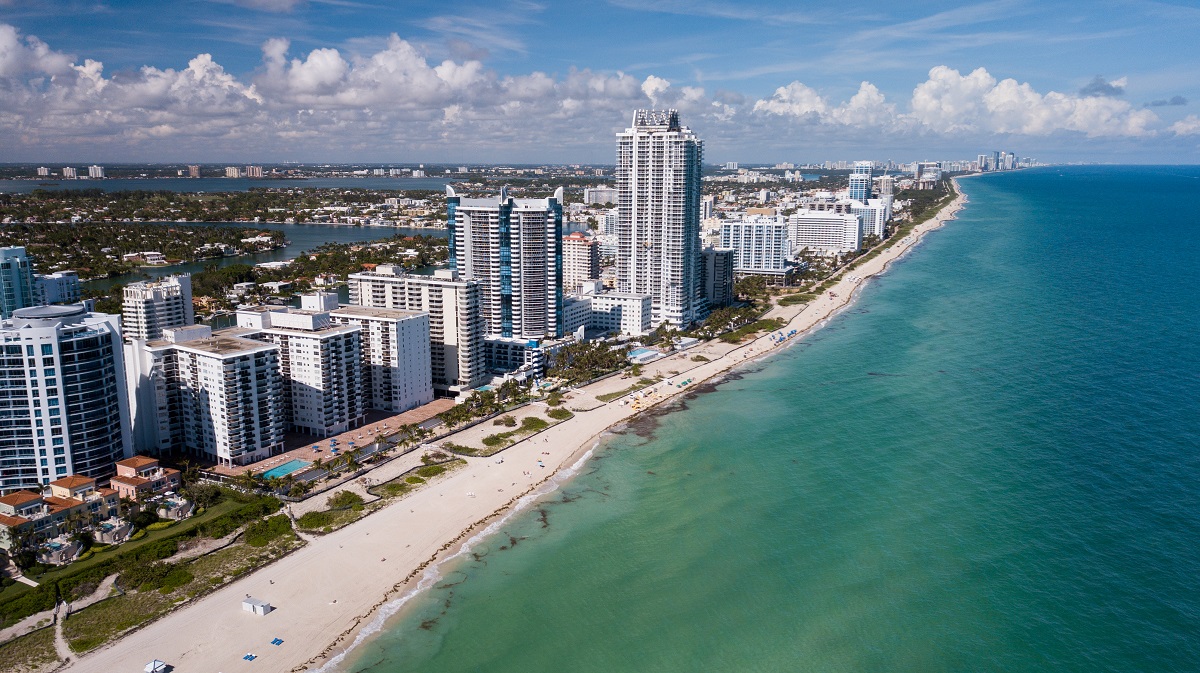 Miami, the city that keeps the roof blazing, is ideal for both those who are looking for relaxation and for some wild nightlife. Breathtaking beaches coupled with a very vibrant party scene makes Miami a popular U.S. destination.
Orlando
Another Florida city makes it to our list. And why shouldn't it? It is, after all, the theme park capital of the world.
New Orleans
If you're a fan of eclecticism, then New Orleans is the place for you. New Orleans is a vibrant melting pot of different cultures, cuisines, and architecture.
Hawaii
Enjoy the tropical weather, breathtaking views, and the white sandy beaches of beautiful Hawaii. Of course, you will have to start saving some serious money for this trip but it is all worth every penny.
If we do our part in keeping the virus contained, the sooner we can get back to our travel and vacation plans. So stay at home.