Planning your next home improvement project can be challenging, especially if you have lots of design ideas but have a limited budget. It's definitely frustrating and difficult to develop a final plan if you want to perform various upgrades for your residential property. To address this issue, you can start focusing on more critical tasks such as improving security and safety in your residence. With this, you can prioritize tasks that will help ensure your family can enjoy a peaceful life at home. If you still want to make home improvements that offer enhanced aesthetics, you can also do so. The key is to find practical strategies to make sure you can design a secure and aesthetically pleasing residential property.
Home Upgrades That Offer Improved Security and Aesthetics
Prioritizing projects that aim to beautify your home is an excellent option if you want to enhance your home's style and design. However, if you have a limited budget, you need to be practical and make sure that you don't end up putting off projects that need more attention. Security should always come first, especially if you are living with your family or you have kids at home. It would be better to prioritize their safety above all else. Thus, if you have some budget for home improvements, you can proceed to request home upgrades such as the following:
1. Install durable fencing
Consider upgrading your fence to make sure that burglars can't enter your property. Having a secure fence also provides additional privacy for your family. You can ask your trusted contractor to provide you high-quality fence with aesthetic design. This way, you can enhance your home's curb appeal while adding safety features for your property.
2. Update your garage door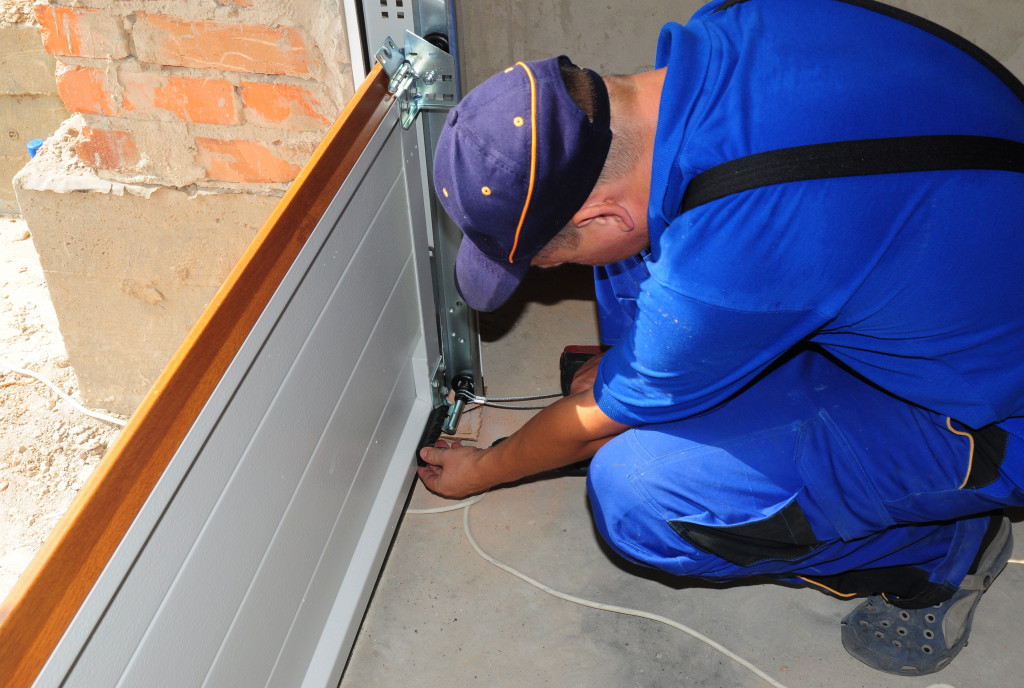 Some homeowners forget to pay attention to their garage, especially if they already have a gate and fence. Make sure to avoid this mistake by requesting a reliable contractor to install an updated garage door. You can choose from various materials, including aluminum and glass, which help provide protection and style for your garage. Don't forget to request weather-resistant materials so that you can avoid constantly replacing your garage doors. With this, you can enjoy having sturdy, stylish, and low-maintenance garage doors for your home.
3. Upgrade your doors
Ensure that burglars can't force their way inside your home by updating your doors. Ensure to invest in secure locks or request double doors to add safety features for your home. While you're at it, you can also repaint your doors to give your home some quick and stylish makeover.
4. Customize your windows
Make sure your windows are properly sealed and locked as well. If your windows are already too old, you can have them replaced. This way, you can choose new styles and designs. At the same time, you can rest assured that your windows offer enough security features for your family. If you want a unique style for your windows, you can also request some customized design options from your trusted contractor.
5. Illuminate your home's exterior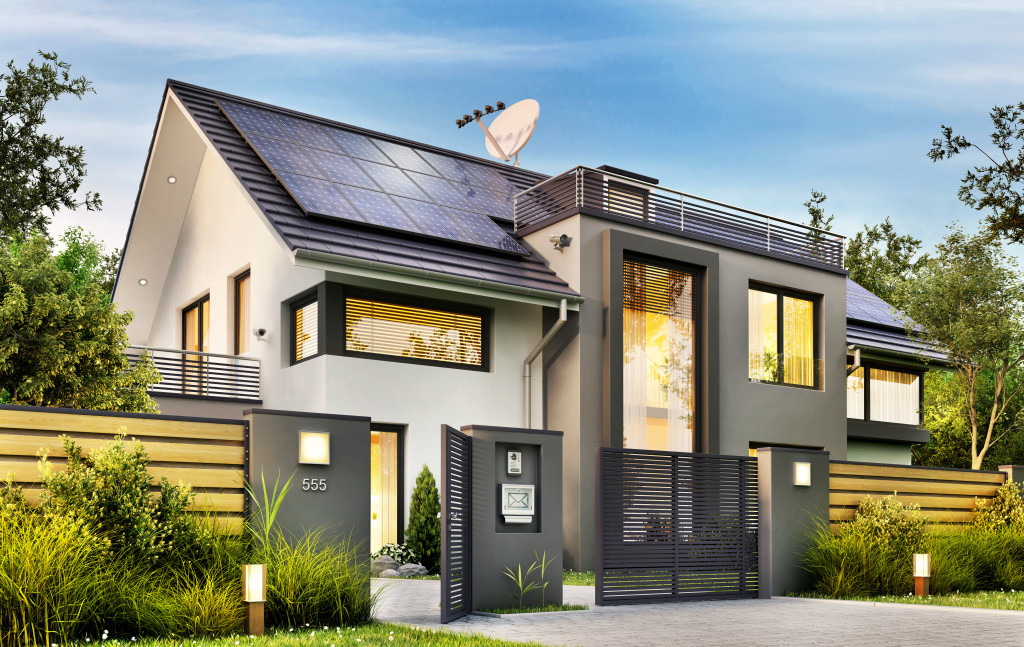 Don't forget to improve your lighting system at home. Aside from installing light bulbs, lanterns, and other lighting fixtures indoors, make sure you also add some outdoors. Remember, you also need to illuminate your home's exterior. This way, you can discourage burglars from entering your property. Also, if someone suspicious goes lurking outside your home, you can easily monitor their movements and report them to authorities immediately.
6. Request landscaping services
Another quick home improvement option that you can consider is to request landscaping services. Make sure that you cut down tall bushes and get rid of trees that may serve as hiding places for burglars. Doing this will also help significantly improve your home's outdoor area. This will provide you with a quick upgrade that improves your home's value and curb appeal.
Performing these simple home improvement projects can definitely provide you with added security features for your family. With this, you can enjoy sleeping soundly at night without worrying about strangers forcing their way inside your property. When you leave home, you also don't need to think about the possibility that burglars can enter your home.
As long as you ensure you perform all the necessary upgrades to improve security to your property, you can rest assured that everything will be fine. Also, requesting these particular home upgrades will allow you to enhance your property's aesthetics. Although you won't be performing a major home makeover, you can still achieve having a visually appealing home. The key is to stay practical and use smart strategies to complete home improvement projects that provide you with home security and aesthetics.