When life throws you a curveball, it's easy to feel stressed out and anxious. While you can't always control these things that happen around you, you can control how you respond to it. One of the best things you can do for your body and mind is to take a break and practice self-care. Practicing self-care has been known to reduce stress, increase productivity and happiness, and decrease the risk of mental and physical sickness. The following are some simple ways to pamper yourself and allow a cycle of positivity to enter your life in the midst of all the chaos.
Pamper your skin
One way to pamper yourself is by paying a visit to your trusted local esthetician in Salt Lake City to get your skin properly cared for. Skincare treatments are a great way to unwind all while taking care of any skin problems you might have. An esthetician can determine your skin type so they can recommend an appropriate skincare regimen for you to follow. They also offer relaxing facials, aromatherapy services, body wraps, and microdermabrasion. You'll not only look good, but you'll also feel great.
Have a chat with a friend
It's always a good idea to have a heart-to-heart chat with your friends and family. You'll feel much better when you reminisce about the good times and let someone you trust know about the frustrations, anxieties, and worries that you've been keeping inside.
Create things
Making something you can be proud of is a great way to feel mindful and productive. You don't even need to make something ambitious, it can be something small like a batch of cookies or a watercolor painting. Anything that allows you to feel creative and accomplished is good enough.
List down your daily accomplishments
Don't forget to give yourself a good old pat on the back every once in a while. Besides having a to-do list, you should also keep a list of your accomplishments. Try to recognize the things you've been able to achieve throughout the day. Maybe you finally cleaned out a messy cabinet or maybe you completed a work assignment. Regardless of how small you think an accomplishment is, it's always worth recognizing.
Get moving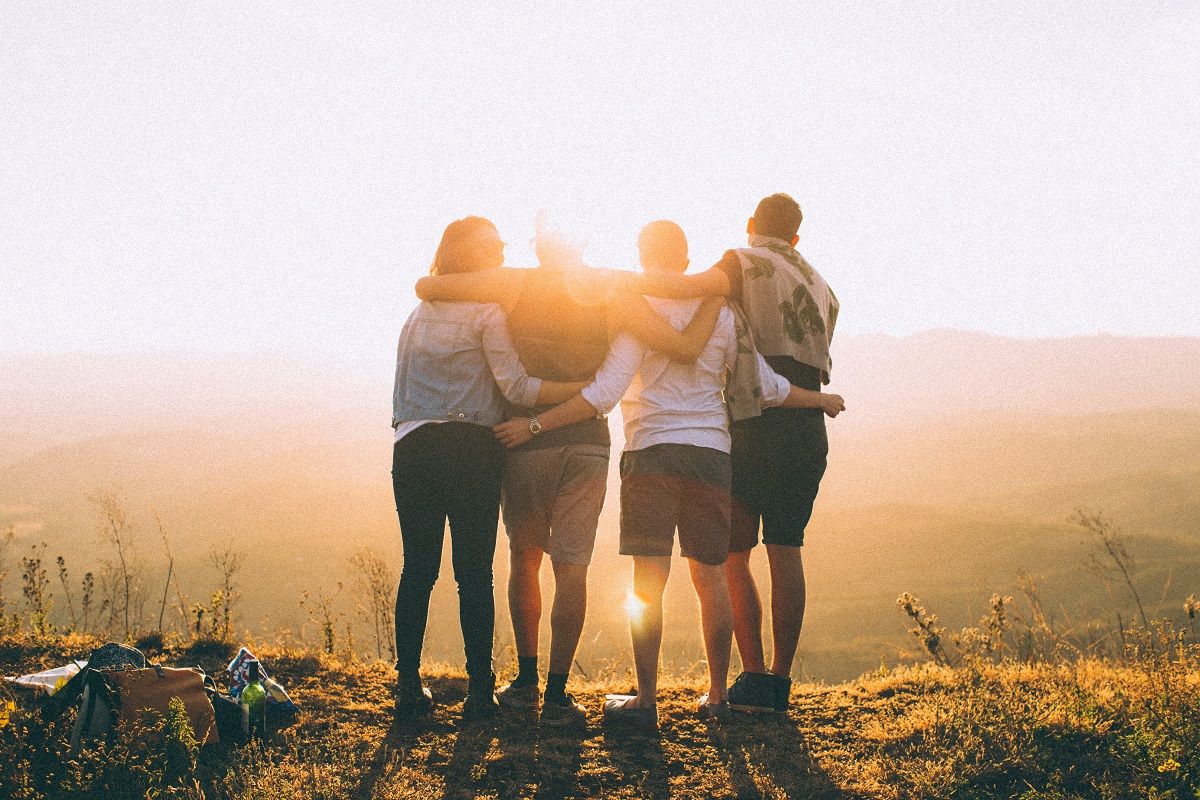 A little bit of exercise can stimulate endorphins and dopamine in your brain which increases feelings of happiness. If you don't feel like hitting the gym, something as simple as taking a short walk outside or dancing with your friends is a good way to get your brain and body moving.
Unplug
Take from the internet and allow yourself to focus on the beauty of the present. Social media has its benefits, but it can also be a breeding ground for resentment and jealousy. Instead of comparing yourself to other people, it's important to log off every once in a while and remind yourself that what you see on these sites is not an accurate representation of life.
Create a cozy corner
Choose one area of your room that you can retreat to whenever life gets too much. This area will be your dedicated cozy corner. You can fill it up with candles, comfortable blankets and pillows, and snacks. This space should feel warm, safe, and inviting, and it should serve as a physical boundary between you and all the stress and chaos of the outside world.
Life can get incredibly overwhelming sometimes, and it's important to take the time to take care of your mental and physical health with a bit of pampering and self-care.