You've always been a handyman. You can fix the sink when there's a water leak. You go up on the roof to check on your seamless gutter. You mow the lawn, fix the plant box, and add mulch to your garden. You rarely call private contractors to service repairs in your house. But you still have a 9 to 5 job. You've been thinking about quitting and starting a landscaping business. You don't know where to start. How much will it cost to start a landscaping business? Do you need to buy all the equipment at once?
The Industry
The housing market went bust more than a decade ago. Guess what? It's on the rise again. And with the rise of the real estate market, come opportunities in the landscaping business. There has been a steady growth in real estate for the past five years. With this growth, landscaping business registered a $99 billion revenue as of September 2019. Who wouldn't want to have a slice of that pie?
You also need to be careful. Typically, work in landscaping is seasonal, and you face stiff competition. These are just a couple of the challenges you need to manage once you start your own business.
Getting Started
Do you need to buy equipment immediately? Before you answer this question, the first thing you need to do is research. You will find varying opinions on whether you do need to start buying equipment.
Start with yourself and determine your specific expertise. Focus on developing your business strategy around that expertise. This strategy will dictate the type of services that you will offer.
You also need to create a list of contacts. Use your contacts list on your mobile and announce that you're launching your new business, and maybe even outrightly offer your services. Do not exclude anyone in this effort, even those living in condominiums or apartments, who do not need any landscaping services. They might not need your services, but they might know 20 to 50 people who might. You've thus begun your first salvo at marketing.
Doing the Work
Success in business means hard work and getting your hands dirty. You need to go door-to-door to offer your services. Spanx founder Sara Blakely's net worth of $1 billion is a product of door-to-door selling. One customer can lead to another customer in the neighborhood.
Investing in Equipment
Some suggest that you can start a landscaping business without any equipment or capital. Knock on the door of a prospect, offer your services, ask for a deposit, use the deposit to buy the equipment, and do the work immediately. And repeat. These are the steps taken by aggressive entrepreneurs. The point is, once you get paid, reinvest the money in buying equipment or other items you need to grow your business. Profit would be small in the beginning, but it's a sacrifice that would pay off.
If you're more cautious, write a business plan and look for investors.
Marketing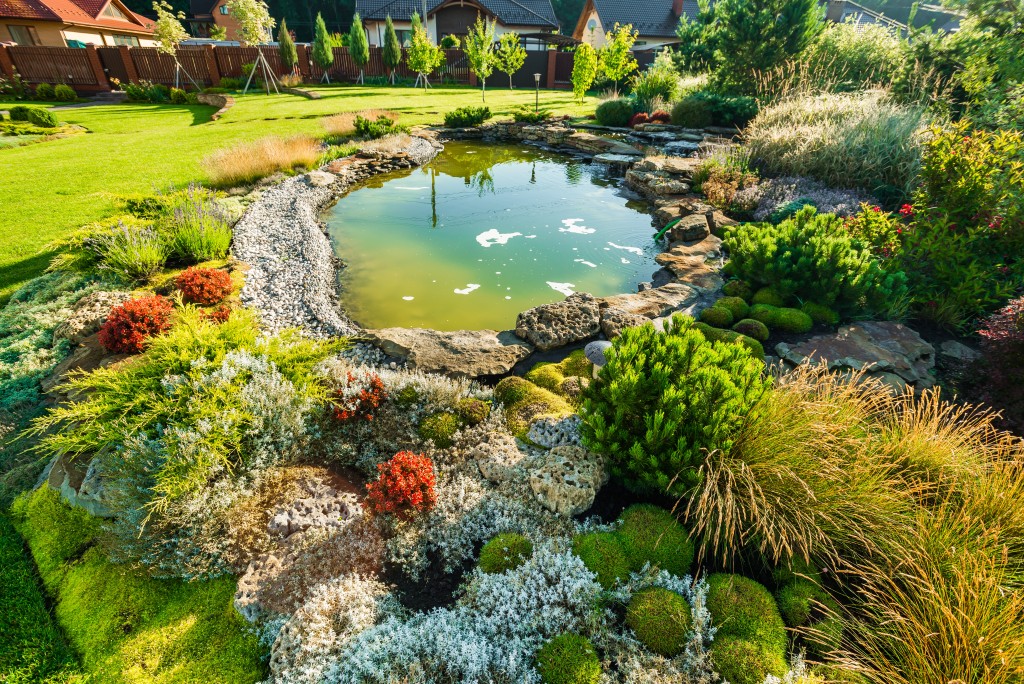 Create an online presence! Nothing spreads like wildfire than a viral post on the internet. Use Facebook, Instagram, and other social media platforms to announce your services. Request your previous customers to give you positive feedback. You need to do this, however, in an organized and deliberate fashion. Slowly build your website and ultimately, your branding.
You need to deal with the issues of licensing, your finances, and at some point, employing people. But these are the broad strokes that should get you going.