Engagement rings are special and personal. It symbolizes a promise between two people that are about to spend their lives together forever. A lot of couples look forward to the day that their partner will propose to them and when that time finally comes, everything seems to stop and everyone focuses on one important thing — the engagement ring.
Many people choose to have their engagement rings customized for a more personal and thoughtful experience. Here, we will discuss a few things that you should consider when looking to have your custom jewelry in Salt Lake City made.
Look for a Trustworthy Jeweler
After choosing the design and material, the next thing you have to do is to look for a jeweler who you can fully trust and communicate with. You would want them to grasp what you truly want in a ring, as this is an intricate and specific job.
Look around and do not settle for the first shop you see. Ask them for their certificates, license, and a few samples. They should have photos of the other designs that they have come up with before. Ask if you can see these and make sure that you like what you see before finally hiring them to do the job.
Prepare Months Before
Have the ring designed months before the actual proposal so you would not panic when the time comes and you still do not have a ring on hand?
You and your jeweler will most likely go back and forth when it comes to the ring design, particularly for alterations and adjustments. This will allow you to be fully prepared when the actual proposal comes, and you would not have to be disappointed if ever the ring turns out to be something you are not expecting.
Get the Ring and the Band from the Same Place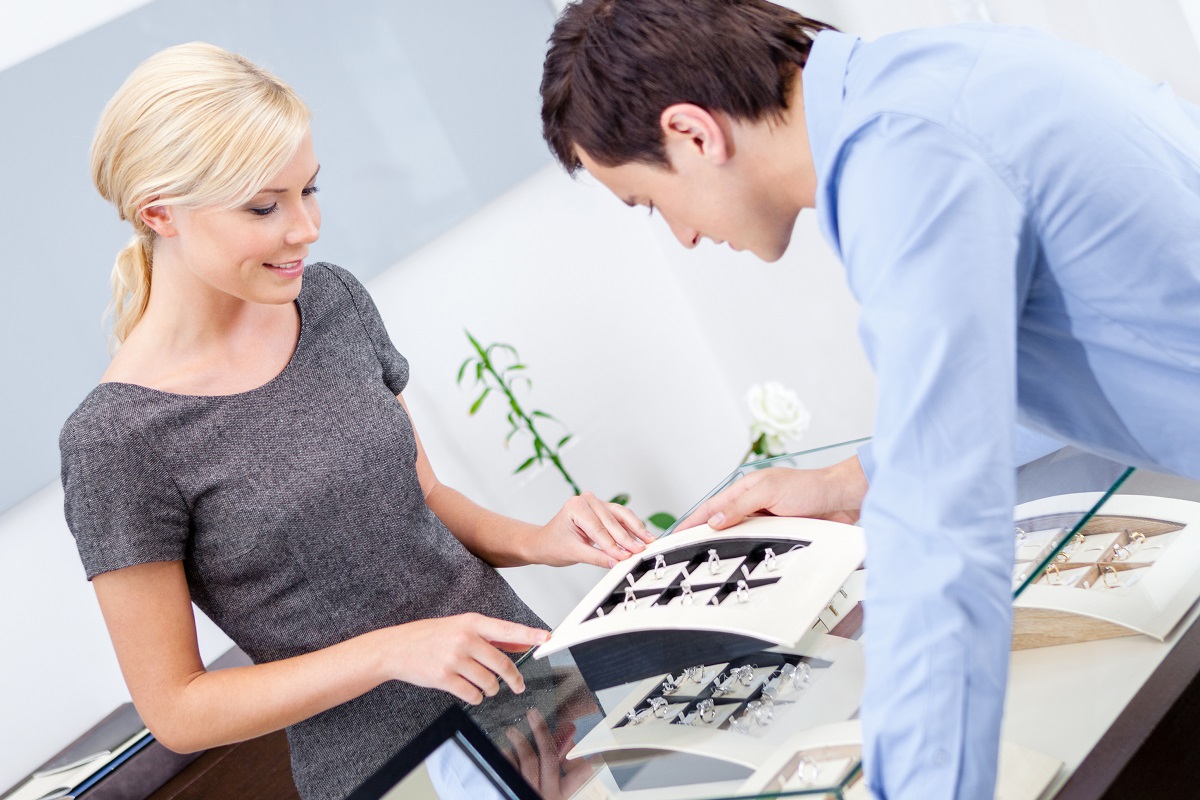 It would be much cheaper to get the ring and band from the same place. Also, this will save you a lot of time, as you do not have to look for another place to have the ring or wedding band made. Who knows, you can even get a discount from the jeweler.
If you are planning to get your ring online, ask about their custom engagement ring policy and how you can communicate with them to make the ring more of your or your partner's style.
Do Your Research
Look at photos in online or print magazines for inspiration. This will keep you out of the dark in case you are not sure what you or your partner wants. You should also know your partner's ring size since the jeweler would most likely ask you about the width of the ring.
Decide what type of material you want and what diamond size you are planning to attach on the ring. Always know what you want before heading to the store and let the jeweler help you improve it if they have suggestions.
Know what your partner wants in a ring. Take photos and show it to the jeweler so they can make sense of what the ring should look like. They should, of course, come up with an original design — one that would stand out among all of the rings. Good luck and may you find the right jeweler and ring!