Weddings are really special, but most people will only tie the knot once in their lives. Also, if you are planning on getting hitched for the second or third time, you most probably would want to wear a different dress or gown for it.
Most brides keep their wedding gowns for sentimental value, though a lot of brides today choose to sell their gowns or dresses, as this is a lot more practical. Today, we will discuss a couple of things that you would have to remember when selling your bridal gowns in Provo.
See if you can reverse the alterations
If you already know that you would be selling your wedding gown right after the wedding is done, then you can ask your tailor to make the alterations temporary. You can definitely have your dress altered to fit you perfectly, but it should be pretty easy to reverse it if you want the gown to fit another bride in the future, too. It would be best to have the alterations reversed before you sell the dress so it can be true to its size.
Have damages fixed in advance
You will never be able to sell the dress if any type of damage is visible on it. It is possible to have someone step on your train during the wedding ceremony or the reception, and if your gown's fabric is a little thin, then it can get ripped or damaged easily.
Check the gown for holes, tear, and stains and have it fixed as soon as possible. If the damage is irreversible, then at least mention it in your selling ad and let the buyer know right away. If this is the case, then you'd have no choice but to lower the price of the gown.
Have it dry cleaned
Would you ever want to receive a gown that's all stained and dirty? The quick answer to this is, of course, no. You should go ahead and have your wedding gown dry cleaned right after wearing it and before selling it or posting a selling ad.
Having it dry cleaned will help you get rid of the stains, smell, and marks on your wedding dress. Not only will you have a sparkly wedding gown to sell to a potential buyer, but you can also take the pricing up a notch, especially if the dress or gown is stain-free!
Post photos of you in it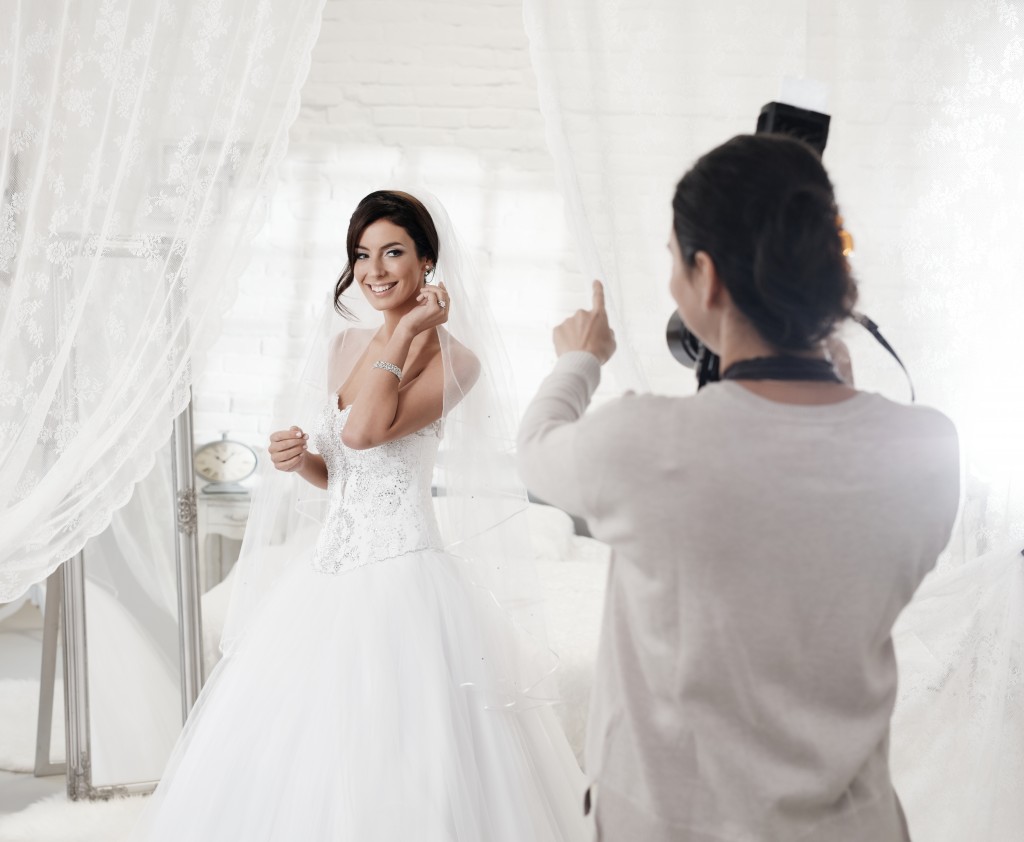 People would definitely want to see you wearing the gown, as this would give them a good glimpse of what the gown looks like when worn. Choose some of the best photos from your phone or even from your official wedding photos if you already have it.
You can still post pictures of the dress itself, but make sure to include some from your wedding day. This would make the gown a lot more attractive to potential buyers and future brides!
You should always be honest when selling the gown, and you should never make false claims about it. You'd never want to taint your name, especially if you are planning on selling other stuff in the future.