When was the last time you went on an international trip? Traveling for work is one thing; but packing your belongings, signing out of your email account, and completely disengaging from your routine for a week or longer can be more exciting. Traveling the world is not just enjoyable and thrilling; there is a growing body of evidence that suggests it is also perfect for your physical, mental, and emotional well-being.
Let's talk about some of the countries you might want to visit once the pandemic is over and the borders open up again.
New Zealand, South Island
The South Island of New Zealand has it all, from towering mountains to fjords to glaciers and all in between. In addition to hiking through Fiordland National Park, a UNESCO World Heritage Site, you may enjoy a boat trip in Milford Sound.
Visit the Mount John Observatory on the University of Canterbury's campus to see the night sky. Additionally, you may test your nerve in Queenstown, see two of the world's most accessible glaciers on the west coast, and enjoy delicious food and wine in Marlborough.
The South Island of New Zealand seems vast on a map. As you tour the 58,000-square-mile island, it may seem impossible that it could nearly fit inside the borders of Illinois. East of the island, remnants of ancient volcanoes create a sharp coastline with brilliant blue bays, while south of the island, rare pingouins flourish in woods almost to the sea. The Southern Alps are studded with turquoise glacier lakes.
Overtourism is a significant problem in New Zealand, with international tourists projected to exceed 5,1 million by 2024. Tourism burdens the country's natural environment, infrastructure, and public services such as health care. The ACC program in New Zealand protects you, even if you need extra travel insurance to cover illness or travel disruptions.) As part of the Tiaki Promise, all visitors must be careful, prepared, and respectful to nature.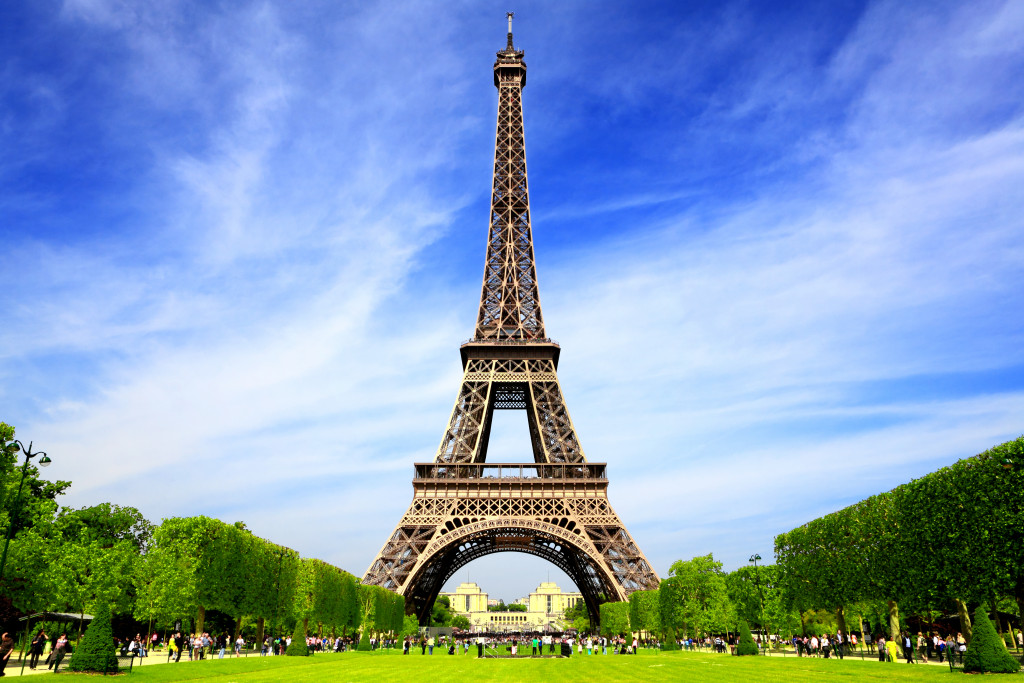 Paris
The Eiffel Tower, the Louvre, and the Arc de Triomphe all draw tourists from all over the globe to the City of Light. Visitors are attracted to the city for its quaint cafés, busy markets, trendy shopping districts, and unique "je ne sais quoi." Explore the cobblestone alleyways of Paris or grab a croissant and relax on the Seine for a few hours. Travel 15 miles southwest of the city center to the Palace of Versailles, which is open every day.
Optional modes of transportation include walking and peddling. Because Paris is a tiny city, walking and using public transportation are the most effective ways to get about. In reality, it is one of the world's best walking cities, with one of the best public transportation networks. Keep a Metro map with you at all times.
We walk wherever we can since there is so much to see and do. When we need to travel further or faster, we use the Metro or a bus. In Paris, you may walk between museums, monuments, and attractions. This city has a lot to offer. For example, the walk from the Musée d'Orsay to the Tuileries Garden takes less than five minutes.
Finding a parking space in Paris may be a headache. Unless you're staying at a high-end hotel, few hotels offer to park. We can't get away from the subject of walking. Paris is a very walkable city. In addition to burning off some of those beautiful meals' calories, you'll also see a lot of lovely sights that you wouldn't usually see from the Metro or in a car.
Monaco
Monaco, a sparkling royal principality on the French Riviera, with a population of only 50,000. Only two square kilometers in size, it is arguably the most beautiful little piece of land on earth. Monaco features the lush vegetation and lovely weather of the Côte d'Azur area. The scenery, with its deep blue lake, beautiful palm palms, and brilliant flowers, is enticing. It's so beautiful that you can even consider buying a property in Monaco.
Le Rocher (the Rock), a steep, rocky peninsula jutting out into the Mediterranean, is the most distinctive feature of the nation (or the Old Town). Monaco-Ville dates back to the 13th century when the principality of Monaco was founded. Monaco is a famous tourist resort on the French Riviera. With its magnificent five-star hotels, trendy boutiques, expensive yachts, and great restaurants, it exudes an air of excess wealth.
This small independent city-state on the French Mediterranean coast lives in peace. Its Rock and Principality continue to fascinate tourists.
Monaco is a city in its own right, owing to its wealth and natural beauty. Not only does this town have world-class casinos, but it also has a beautiful natural setting.  Monaco is best explored on foot, which is also the most pleasant. Take a walk around the old city's alleyways and see the lovely, colorful houses and churches—an obscure aspect of Monegasque culture and history.
Money spent on doing something (called "experiential purchasing") provides a longer-lasting feeling of pleasure than money spent on possessing something (known as "material purchases"). According to experts, spending money on anything makes you happier for longer. People are more pleased with the possibility of experiencing purchases than getting physical items.