The Space Needle is one of the best tourist attractions in Seattle. Known for its unusual shape and height, this site is perfect if you want to view the entirety of the city from above.
However, there are also a lot of things you can do in and around the area. The city has a lot to offer, and this particular tower is probably the centerpiece of this tourist-heavy area. If you plan on visiting these sites, you can book a night or two, with the wide selection of hotels near the tower itself. Spoil yourself with the number of site options at hand. Here are just some of the few things you can also do when you visit the vicinity of the Space Needle.
The EMP Museum
This particular museum is quite a unique one. Paul Allen, its founder, lets people experience a pop culture haven while maintaining its immersive nature. The exhibits are split into two categories: historical pop culture displays and hands-on installations. From Nirvana and Hello Kitty to video game areas- this museum will surely be a hit for someone who has a soul for pop culture.
Garden Greens
There are a lot of gardens to visit around the area. Some of them, to name a few, are the Tree Walk, Poetry Garden, September 11 Memorial Garden, and the Neototems Children's Garden. If you are a fan of the green outdoors, these gardens might be the jackpot for you. From lovely trees to vital historical pieces- these green sites can help you unwind and discover more.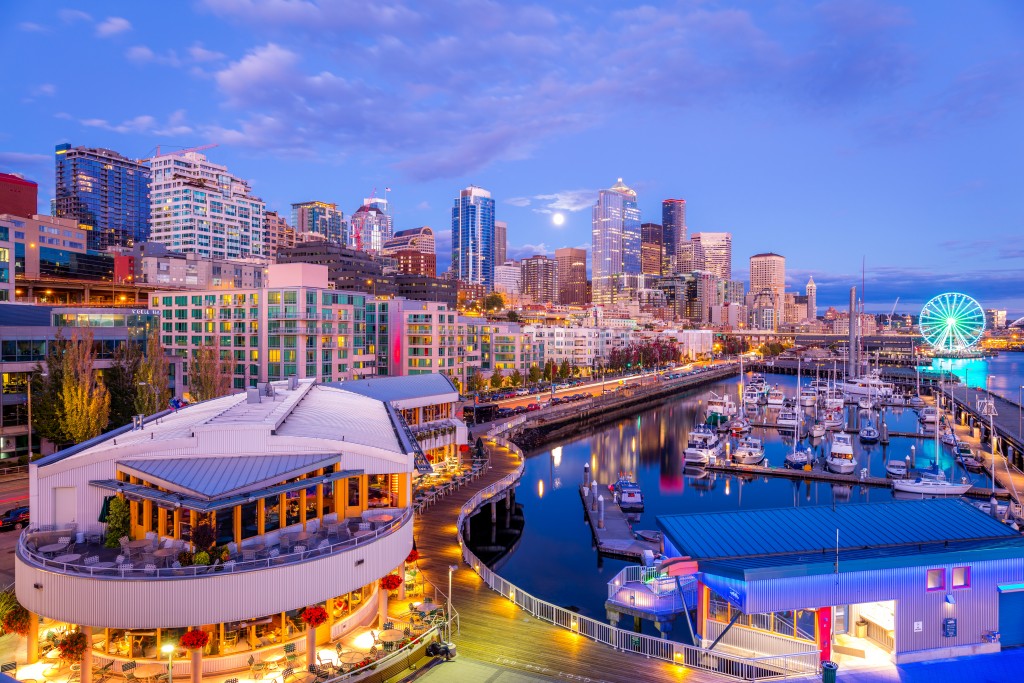 Seattle Dogs
What is a trip without great local food? If you happen to go to Seattle, then you better try one of its specialties — the Seattle Dog. This hot dog sandwich is unlike any other you have tasted before. With a generous slathering of cream cheese and grilled onions, this sandwich may be the perfect treat for your cravings.
The Olympic Sculpture Park
You don't always get to see a park with numerous sculptures. In Seattle, however, you get the chance to do so. At the Olympic Sculpture Park, the paths lead to great views and bold contemporary art pieces. The park also offers a fantastic view of the Seattle skyline to the east. Its massive installations give you a unique park experience. From Richard Serra's "Wake", to Alexander Calder's "The Eagle"- you will be left mesmerized by the number of astonishing sculptures to be found. This should be one to cross off your Seattle checklist.
Going to the Space Needle and viewing the city from up above can be a beautiful experience. However, it is also an excellent choice to go down and experience the sights and sounds in actuality. Getting to see the sites up close and personal can help you enjoy the city's vibe even more. From huge parks and museums to great food and fantastic gardens- Seattle might have it all for your inner wanderlust that is waiting to be satisfied. Book a trip today, and level up your tourist experience.